MINNEAPOLIS, MN — Mobility sharing company 'Bird' finally debuted their scooters in St. Louis Park. These shared scooters aim to create a more sustainable life and reduce travel by car, traffic and carbon emission.
You can easily access and ride the Bird scooters without smartphones and pay cash at CVS Pharmacy and Speedway, or pay with prepaid debit cards at Walgreens.
In order to be more accessible for everyone, Bird offers discounted rides through Bird Access and Community Pricing programs. To get the discounted rides, you must be eligible for the program and provide proof of enrollment in a government support program with a low-income requirement such as SNAP, TANF, WIC, HUD Housing Choice Voucher or LIHEAP. In addition, these programs are eligible for those who have proof of veteran or active military status or government-issued ID showing age over 65.
For more information regarding the program please call at 866.205.2442 or visit https://www.bird.co/
Scooter uses must always follow the same traffic laws as bicyclists. Riders can use the scooter on the city of Three Rivers District trails, but are prohibited to use scooters on the sidewalk according to the state statute.
If you come across unsafe or abandoned scooters, contact Bird at 866.205.2442 or at hello@bird.co.
You can also report it to the city at 952.924.2656 or mystlouispark.org.
This shared scooter is a solution to short-distance, point-to-point trips. For detailed information about how to use and access Bird scooters, visit https://www.bird.co/ or the city's mobility sharing page, https://www.stlouispark.org/how-do-i/learn-about/mobility-sharing.
For more information about mobility sharing in St. Louis Park, contact Ben Manibog at 952.924.2669 or bmanibog@stlouispark.org.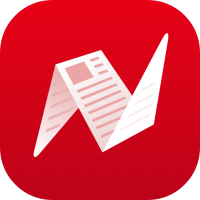 This is original content from NewsBreak's Creator Program. Join today to publish and share your own content.