MINNEAPOLIS-ST. PAUL, MN — The Department of Natural Resources releases a weekly summary of upcoming fisheries and habitat management activities.
Here are the excerpts from its latest update:
1. Catch this Catfish Webinar
Are you new to catfish angling? This webinar will teach you about catfishing on the rivers of Minnesota. Join the session on Wednesday, June 23 at noon, and learn about the channel and flathead catfish equipment, rigging, baits, and places to try for both shore and boat anglers.
The series of webinars is also intended to help give participants relevant information regarding the upcoming season, events, and skills to enjoy fishing.
For more information, visit https://www.dnr.state.mn.us/fishwildlife/outreach/index.html.
2. Keeping northern pike? Be prepared to measure the fish
Are you planning to fish a Northern Pike this fishing season? It is advised that you first study the rules and prepare to measure the fish.
Minnesota has three northern pike zones with different characteristics of pike population across the state. Please find the zone regulation and zone map on the DNR's website and the Minnesota Fishing Regulations handbook.
There will be special regulations for individual lakes, rivers, and streams and must be prioritized over the zone regulations. The zone regulation does not apply to border waters.
For more details visit, https://www.dnr.state.mn.us/pike/index.html.
3. Be safe on the water
While boating, you are required to pay attention to safety, wear a life jacket and boat sober, and put away distractions while boating. Life jackets are like seat belts— they will not work if you don't wear them. Accidents will happen quickly, and it is better to be preventive and wear life jackets at all times during boating.
For more information, visit https://www.dnr.state.mn.us/safety/boatwater/index.html.
If you are looking for resources on how to fish and overall information about fishing in the state, visit https://www.dnr.state.mn.us/fishing/index.html.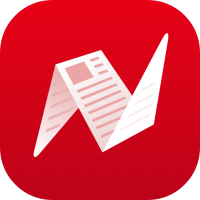 This is original content from NewsBreak's Creator Program. Join today to publish and share your own content.