House Capitol/house.leg.state.mn.us
MINNEAPOLIS-ST. PAUL — The Minnesota House of Representatives reached an agreement with the Senate in the areas of commerce and energy on Tuesday. The key elements of the deal were increasing protection for consumers and borrowers and boosting renewable energy.
The agreement aims to establish a "student loan borrowers" bill of rights. Additionally, it will take measures to reduce catalytic converter thefts and toxic toys and promote the use of solar energy in schools.
Sponsored by Rep. Zack Stephenson (DFL-Coon Rapids), SSHF6 was the subject of informational hearings of both the House Commerce Finance and Policy Committee and the House Climate and Energy Finance and Policy Committee. The meetings followed a day after the House Ways and Means Committee approved the bill and brought it to the House floor. It is scheduled for action on Thursday.
"It's a good compromise bill," Stephenson said. "Because we were committed to cooperative work, we have a bill that gets a lot done that both Democrats and Republicans can support."
The sunset of the state's health reinsurance program was the main point of contention for the Republicans in the ways and means committee. It was reiterated at Tuesday's commerce committee hearing.
Rep. Tim O'Driscoll (R-Sartell) said state residents should expect insurance premiums to rise in July and October and emphasized that "ARPA goes away after 2022", while Stephenson maintains that the federal funds from the American Rescue Plan Act will serve the same purpose as the state's reinsurance program.
The bill would significantly influence the General Fund for fiscal years 2021-2023 of $84.9 million and disburse $103 million over the same period from the Renewable Development Account, a state-administered fund designed expressly to develop renewable energy sources in Minnesota.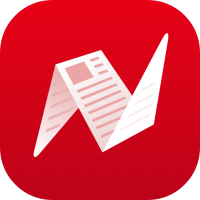 This is original content from NewsBreak's Creator Program. Join today to publish and share your own content.