MINNEAPOLIS, MN — The METRO Green Line Extension or the Southwest LRT is a new Light Rail Project in the twin cities.
The 14.5 mile-long route will serve downtown Minneapolis and the growing communities within the suburbs of St. Louis Park, Hopkins, Minnetonka, and Eden Prairie.
The line itself will include 16 new stations and be part of an integrated system of transitways, including connections to the METRO Blue Line, the Northstar Commuter Rail line, and many bus routes. At Target Field Station in Minneapolis, Green Line Extension trains will continue along the METRO Green Line, providing one-seat rides to the University of Minnesota, State Capitol area, and downtown St. Paul.
The reason why Southwest constructed the line is growing jobs around Minneapolis-St. Paul Metro Area. In 2014, approximately 64,300 jobs within half a mile of the proposed stations and 126,800 jobs in downtown Minneapolis were available. However, jobs are expected to grow and reach around 80,900 within half a mile of the proposed stations and 145,300 in downtown Minneapolis by 2035.
The other reason is housing. In 2014, about 35,800 people lived within half a mile of the proposed stations, and 16,400 residents had access to the five shared stations in downtown Minneapolis. By 2035, the population within half a mile of the proposed stations is expected to grow by 56% to 55,800. There's also an expected 117% population growth in downtown Minneapolis.
The total project budget is $2.003 billion, funded by the federal government, county, state, and local sources. Below stated are the details for the project funding.
Hennepin County funded the project around $591.4 million. Counties Transit Improvement Board (CTIB) financed the project at $218.9 million until they dissolved in 2017. Hennepin County Regional Railroad Authority (HCRRA) funded the project at $199.5 million. The State of Minnesota gave $30.3 million, while other local contributions financed the project with $26.4 million.
Meanwhile, as one of the main stations, the Eden Prairie Town Center Station funded the project around $7.7 million, divided by two entities. The Congestion Mitigation and Air Quality (CMAQ) Improvement Program funded the program at $6.14 million, and Eden Prairie City gave $1.54 million to the project.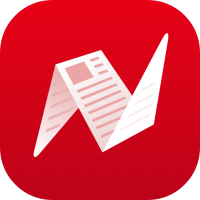 This is original content from NewsBreak's Creator Program. Join today to publish and share your own content.