BROOKLYN PARK, MN — Brooklyn Park is opening an opportunity for Minnesotans to become the newest recruit of the Police Cadet Program.
The objective of the Police Cadet Program is to prepare qualified candidates for future police officer positions successfully.
Essential duties include:
Actively pursue and successfully complete the required educational program and necessary testing needed to be licensed as a Minnesota peace officer.
Not engage in any conduct that would bar the cadet from becoming licensed as a Minnesota peace officer or cause the cadet to be disqualified under our background investigation standards.
Enforce applicable ordinances and statutes pertaining to animals, animal control, parking, and selected health and nuisance ordinances.
Perform detention duties, including booking, searching, controlling, and releasing prisoners.
Provide traffic control or perimeter security as assigned.
Safely operate assigned Police Department vehicles and assist in the service and maintenance of the department's automotive fleet and selected equipment.
Assist in the recovery and inventorying of lost, abandoned, or confiscated property.
Participate in learning activities.
Prepare and submit accurate and thorough reports and other paperwork required by various job activities and other duties as assigned.
Minimum requirements:
Possess a high school diploma or the equivalent by September 1, 2021.
Must be:
A United States (US) citizen or
Lawfully residing in the US with approval to work in the US and capable of becoming a US citizen by appointment to a peace officer position.
Must be willing to work flexible or set schedules; shifts of up to 12 hours or longer; and nights, holidays, weekdays, and weekends.
Must be able to work 20 to 29 hours per week.
Must be willing to enter a career in which you may be called upon to use deadly force, and your actions may result in the death of others.
Must be willing to enter a career subject to personal dangers that can include infectious diseases, hazardous materials, physical assaults, inclement weather, persons intent on killing you, accidents, gunfire, and others.
Prospective candidates are expected to apply before 6/22/2021 11:59 PM Central.
For details, please visit here.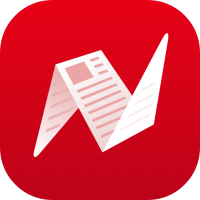 This is original content from NewsBreak's Creator Program. Join today to publish and share your own content.