MINNEAPOLIS, MN — The City of Minneapolis has announced the Plymouth Ave. N. reconstruction plan. This news was announced on the city's official website at https://www.minneapolismn.gov/.
The reconstruction process began on May 17, 2021, and has four phases of progress. These phases are: data input from real-life conditions on the roads, reconstruction design, progress and completion.
Currently, the progress has reached its third phase. The reconstruction will be on Plymouth Ave. N. between Xerxes Ave. N. and Penn Ave. N.
The reconstruction will take the whole right lane of the road. There will be also aging sidewalks replacement on a half-mile section of the road.
The reconstruction will also add some improvements, such as pedestrian ramps in accordance with the Americans with Disabilities Act, boulevard space, bicycle facilities, curb and gutter, utility upgrades, new signs and new pavement markings. Citizens can watch the interactive map of the reconstruction at https://www.minneapolismn.gov/government/projects/plymouth-ave-n/plymouth-ave-n-map/.
There will be some inconvenience related to the project, such as detours, lane restrictions, intersection reductions, parking restrictions, revised pedestrian and bicycle routes. The project will also create a lot of noise, vibration and dust that will affect all nearby neighborhoods
Virtual stakeholder meetings will be held every Thursday at 11:00 a.m. by the staff via Microsoft Teams. The meetings will inform the details of the upcoming work and discuss the concerns reported by citizens regarding the project. Visit https://www.minneapolismn.gov/government/projects/plymouth-ave-n/ for the Microsoft Teams link.
Citizens are allowed to inform or ask questions about the reconstruction via call-in to the live event on +1 612-276-6670,,220348398#, with the phone conference ID: 220 348 398#.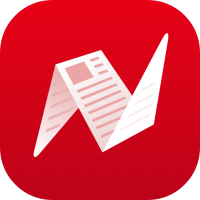 This is original content from NewsBreak's Creator Program. Join today to publish and share your own content.