PLYMOUTH, MN — The City of Plymouth will celebrate its annual event "Happy Birthday America Parade" which will be held on Thursday, July 1 at the Hilde Performance Center, 3500 Plymouth Blvd, Plymouth, Minnesota 55447.
Suited to preschool and elementary school-age children, this free event provides an opportunity to participate in a festive Independence Day-themed parade. This year, TCF Bank and Kyle Vitense State Farm are among the sponsors of this event.
Decorations for the parade will mark the festivities, which begins at 10:00 a.m. Children who will come to this event should bring their bicycles, tricycles and strollers to decorate. Wearing patriotic clothing is also encouraged. Ribbons and balloons will be provided, but participants can also bring their own decorative materials.
The parade begins at 10:30 a.m. with the Star-Spangled Banner and other patriotic music, led by the Hamel Veterans of Foreign Wars Post 5903.
Following the parade, local performer Kevin Hall will demonstrate a live magic show at 11:00 a.m. at the Hilde small stage. There will be also a performance from Maniac Mania Show.
Participants coming to this event will be served nut-free snacks and water. The event is free and open to the public with no registration needed.
In case of bad weather, the event might be canceled. For more information, call the weather hotline at 763-509-5205.
For those who want to join or participate in this event, they need to mark their calendar now and prepare some stuff or materials needed to enliven the event.
To get to know about upcoming events in Plymouth, please visit plymouthmn.gov/specialevents.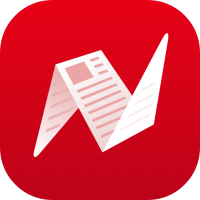 This is original content from NewsBreak's Creator Program. Join today to publish and share your own content.