Minnesota Department of Employment and Economic Development
MINNEAPOLIS, MN — In June 2021, Employment and Economic Development shares some statistics changes that compares Labor Landscape in 2019 to 2021 in Southwest Minnesota due to pandemic.
Throughout the past year, labor force has been decreasing in Minnesota. It caused the employers to have a hard time filling the open positions in the company. This has been happening even before the pandemic struck and now, in 2021, those conditions have returned.
However, after a hard year in 2020, Minnesota has regained their labor market strength thanks to industries like Agriculture, Manufacturing and Health Care & Social Assistance. Those areas have a great development in the middle of pandemic.
There are 17 industry subsectors that have 1.5 times higher employment focuses in Southwest than statewide. 8 out of 17 are the Manufacturing industry. While the other 4 are related to food production and processing. Animal Production & Aquaculture is on the top, with 6.7 times more concentrated compare to the state.
As seen on the statistic, there are only three industries that got their location quotient (LQ) declining over the year. LQ is a ratio between the percentage of employment in the local economy to the one in a reference economy.
Other than Animal Production & Aquaculture that raised by 0.2, other industries like Electrical Equipment, Appliances, & Component Manufacturing, Food Manufacturing, Beverage & Tobacco Manufacturing and Telecommunications are all having a raise by 0.1.
During the market retainment, Animal Production & Aquaculture, Food Manufacturing and Support Activities for Agriculture are the only ones able to add more jobs during the pandemic time. While the fastest decline is experienced by Printing & Related Activities for -17.2%, and Crop Production for -11.9%.
The decline in Southwest Minnesota has been quite big, because in April 2021, there were 210,622 available workers. It was up less than 100 workers but down more than 6,300 workers compared to March over the past year. It had gone down for more than 12,500 workers since April 2019 before pandemic. The 5.6% decline was severe compared to other state with only 1.7% for the past 2 years.
One of the reasons why Minnesota is experiencing such decline is because more workers are retiring. Waiting to go back to the last employer, day car or school-aged child care needs and the fear of COVID-19 are some other reasons for them to stop doing labor force.
This created unemployment rate over 3%, especially since April was the first month of pandemic in 2020. A lot of counties were experiencing declines with Rock County as the lowest in the state with 1.9%. However, as the economy is struggling to get better, 15 out of 23 counties were reported to have unemployment under 4.0%.
In April, Minnesota experienced another drop in unemployment. Thankfully, it is due to the people who are shifting from unemployment to employment, so it is not the same as leaving the labor force. Instead, we're having an increase this month.
Based on the statistic, in April 2021, the region only had 7,823 unemployed workers (3.7%). It is nearly half as many as it was last year and down by around 300 workers from April 2019. But that is because of the declining of labor force in the region.
After experiencing the most severe decline through the second quarter of 2020, Southwest Minnesota reported to be the fastest increase in job postings on the fourth quarter of 2020. It caused them to be the strongest bounce back out of the six planning regions in the state with more than 10,000 vacancies from employers and active recruitment based on the data from DEED's Job Vacancy Survey.
Since there are just over 7,700 unemployed workers for the fourth quarter of 2020, Southwest Minnesota's job seeker quickly dropped below 1-to-1 and becoming the tightest regional labor market in the state.
What caused the fast increase employment rate is because almost 40% of the vacancies were in Health Care & Social Assistance industry, including high demand for Healthcare Practitioners and Healthcare Support Workers. It was more than double than the one reported in the fourth quarter of 2019. The postings for Registered Nurses (RNs) are also tripled from 211 in 2019 to 633 in 2020
Employers are willing to pay more and it showed in the median wage offer in Health Care that increase to $18.50 per hour, $4.00 more than previous year. The Home Health (HHAs) median wage is also jumped from $12.80 to $14.14 per hour in 2020. While Certified Nursing Assistants (CNAs) is offered to get more than $15 per hour.
However, even though Retail Trade is getting their recovery, the rebound is not seen from Accommodation & Food Services. The sales in Retail Trade like Food & Beverage Stores, Building Material & Supply Stores and General Merchandise Stores are having an increase. But with Accommodation & Food Services, revenues are not rising due to restriction for restaurants and hotels regarding travel quota.
If we look at Manufacturing and Educational Services, both are having increase in job postings over the year. Southwest Minnesota is now focusing on Food Manufacturing subsector because more people are eating at home. While Educational Services are still less in employment even before pandemic, but they have more demand since local school is adapting to know staffing system.
In order to get back to their 2019 employment level, employers need to compete against the others to gain the opportunities of getting back their workers. This will be the hardest for Food Services & Drinking Places industry, because they have the biggest job losses with -18.2% or 2,042 fewer jobs in 2020. With this situation, it is possible that these companies might not come back to business or they will come back with different employment system.
Educational Services, Administrative Support Services and Social Assistance are also having a fewer job openings in 2020 compared to 2019 with -1,140 jobs, -726 jobs and -597 jobs. On the other hand, fortunately, the Child Day Care Services are only down to 48 jobs, so workers can depend on child care provider while searching for jobs.
Going to the biggest casualties in 2020, not only Customer-facing industries, but also Manufacturing with -17.2% or 1,283 fewer jobs. And the worst of them all is The Printing & Related Support Activities subsector that has to go downward like in 2007.
The rest of industries, like Computer & Electronic Product Manufacturing, Plastics & Rubber Manufacturing and Chemical Manufacturing are only going off by 131 jobs, 121 jobs and 104 jobs. This is because Manufacturing industries are still highly needed in Southwest Minnesota.
Now, losses are balanced by gains in 11 industries. The biggest gains are starting from Insurance Carriers & Related Activities (+296), followed by Animal Production & Aquaculture (+214) and Food Manufacturing (+165). While gains from industries in 2020 are 905 jobs, which is less than half of the lost in Food Services & Drinking Places sector alone.
We really hope that Southwest Minnesota can move slowly towards recovery. Even though it is a difficult things because of how much they need to gain after such great loss in 2020 (9,600 jobs). Employers are expected to regain the 2019 employment level again. With every reason the people have to leave labor force, employers will need to develop a new creative solution to convince them to come back to work.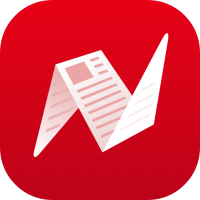 This is original content from NewsBreak's Creator Program. Join today to publish and share your own content.