SAINT PAUL, MN — "Turn on the science: Inspire learning. Inform policy. Improve lives." That's the mission that has been carried on by the Science Museum of Minnesota for decades. The museum was founded in 1907 and relocated several times before its current location at 120 W. Kellogg Blvd., Saint Paul, MN 55102.
Situated by the banks of the Mississippi River, the museum displays five permanent galleries, acres of outdoor area, a 10,000 square-foot temporary exhibit gallery and an Imax convertible dome Omni theater. They are open for museum trips, school visits, exhibitions and Omni theater screenings.
One of the exciting exhibits to visit is the Native American display. It tells the story of the Dakota and Ojibwe, people who came to the area and resided there for generations. The exhibition arrangement began in 2010 until 2012 when the city acquired the Bishop Whipple Collection, which consisted of local and regional American Indian artifacts from the 1850s.
It displays sets of jingle dresses, one of the most innovative traditions at the time. The jingle dresses played a part in changing the way Ojibwe women dressed and danced. Visitors can also see the authentic birch bark canoe that Ojibwe people used at the time. With these canoes, the Native Americans started a trading network that spanned through the eastern two-thirds of the United States.
The exhibition is located at Level 4 of the museum and it is supported by the funds of the Arts and Cultural Heritage Fund of the Minnesota Legacy Amendment. The admission to the Native American exhibit 'We Move and We Stay' is included in the museum's ticket.
Get your tickets here: https://www.smm.org/tickets.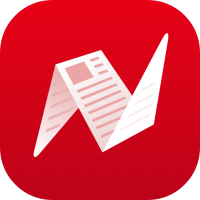 This is original content from NewsBreak's Creator Program. Join today to publish and share your own content.