Brooklyn Park, MN — Brooklyn Park announces on their website about watering restrictions for their residents starting on May 1 to September 30. The restriction will apply every year to limit unnecessary water usage.
Brooklyn Park is the sixth-largest city in Minnesota and the fourth-largest in the metropolitan area, with a population of over 82,000 residents and 30,000 occupations. The city believes its residents are their most valuable asset and the key to ensuring Brooklyn Park's long-term growth.
It is always in the city's best interest to make sure that the current needs of the people are always prioritized. Whenever it comes to major decisions, residents and stakeholders are put first as part of the Community Engagement Initiative. The city of Brooklyn Park's mission is to engage with the locals in order to ensure that varied perspectives are conveyed openly and honestly.
Therefore, also to ensure the residents' well-being, Brooklyn Park creates this watering restriction. The goal is to reduce unnecessary water usage to water the grass, so the residents won't be wasting water and money to pay high water bill.
Each year, from May 1 to September 30, Brooklyn Park has odd/even lawn watering restrictions. Watering is permitted on even-numbered days for residents with even-numbered addresses and on odd-numbered days for residents with odd-numbered addresses.
Here are some recommendations regarding the watering system:
The optimum time to water the lawn is during the cool period of the day, between 4:00 a.m. and 10:00 a.m. To avoid scorching the grass, avoid watering in the middle of the day when it is hot and sunny.
Keep the lawn healthy by watering one inch per week (including rain).
Avoid using water during peak hours (4:00 p.m. – 10:00 p.m.). Watering your lawn overnight might cause disease and impair the health of your lawn.
Watering once or twice a week is preferable over watering each day. Between waterings, the soil should dry out to encourage deep root growth, keeping the grass more drought-resistant.
If you are having trouble with your watering system, you can switch it to a water-efficient irrigation system control and earn a $100 reward out of it.
Check out Brooklyn Park's website for more information https://www.brooklynpark.org/.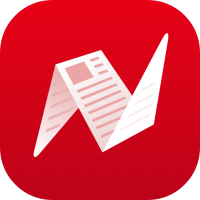 This is original content from NewsBreak's Creator Program. Join today to publish and share your own content.