SAINT LOUIS, MN — From gallery shows and performances to public installations, the Regional Arts Commission of St. Louis presents upcoming events in June to explore the rich culture and arts of St. Louis.
Roberta Rose: On the Edge of Urban (June 20 at 8:00 a.m. – 5:00 p.m.)
The Foundry Art Centre announces the opening of On the Edge of Urban, an exhibition by Roberta Lynn Rose.
Rose's highly textured mixed media paintings are designed to change the perspective of the viewer. They are created with a combination of materials—especially acrylic gels and mediums, wood, clay, encaustic and rice paper. The sculptural aspects of the paintings—from keys to coins to tumbleweeds—are often created from stencils and molds and are never what they first appear to be.
Roberta Lynn Rose is an award-winning artist from Southeast Missouri. She has a B.S. in both Industrial Arts and Art Education from Southeast Missouri State. She is also a studio artist at the Foundry Art Centre.
On the Edge of Urban is now open during regular hours in the Ameristar Gallery, the home gallery of the Foundry Art Centre's studio artists.
Foundry at MADE (June 20 at 8:00 a.m. – 5:00 p.m.)
Ten Foundry studio artists will be exhibiting at MADE Makerspace this summer in the Foundry at MADE exhibition, located at 5127 Delmar Boulevard
St. Louis, MO 63108.
This is a continued collaborative partnership between the Foundry and MADE, Jim Carlson, Evan Church, Lydia Crespo, Ann Croghan, Sue Giannotti, Lisa Hinrichs, Laura Hohn, Roberta Rose, Natalie Schloss and Jody Williams. They will be exhibiting paintings, drawings, ceramics, fiber art, mixed media and mosaics on the first floor.
For more details, visit http://foundryartcentre.org/.
Lyrical Therapy Open Mic (June 20 at 7:00 p.m. – 9:30 p.m.)
Every week, The Therapeutics hosts their weekly open mic in Old North St. Louis on Sunday. It is held at UrbArts, 2600 N. 14th Street.
There is a $5 cover to enjoy the featured emerging artists from the greater St. Louis region and everyone is welcome to join.
For more details, visit https://www.urbarts.org/.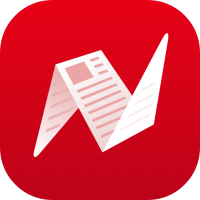 This is original content from NewsBreak's Creator Program. Join today to publish and share your own content.