MINNEAPOLIS, MN — On Thursday, June 17, 2021 Track and Field returned to the Minnesota State High School League's buffet of spring state tournament events after a one-year hiatus because of the global pandemic.
The 3,200-meter races in all classes and divisions become the highlight to begin the three-day meet at St. Michael-Albertville High School that gives thrills and heroics during the tournament.
Here are some of the races that took place:
Staples-Motley senior Emmet Anderson dug deep and found a power surge with about 300 meters remaining to capture the Class A crown in a time of 9 minutes,17.11 seconds.
Breck sophomore Alden Keller was runner-up in 9:19.03 and Greenway/Nashwauk-Keewatin senior, Geno Uhrbom was third in 9:20.65. They were the lead pack for the majority of the race and, few times, each made mini-surges to test the others.
Anderson led throughout but was overtake early in the final lap by Keller. After a while, Anderson found another power source, and not only did he pass Keller, but also created separation en route to a strong finishing kick down the final stretch.
This is probably the most breathtaking race of all races. Started by a lead pack of 10 runners, they set the pace for the first three laps with Fairmont junior, Laura Thompson in front.
But hovering on her shoulder were Nevis sophomore, Jade Rypkema, and Murray County Central sophomore, Amanda Overgaauw, and they engaged in a great duel over the final four laps.
With two laps remaining, Rypkema, the Section 8A cross country champion this past fall, made her move and established the lead, but the others answered, including Zumbrota-Mazeppa sophomore, Natasha Sortland.
Step-for-step into the final lap, the lead group positioned themselves for one last move. It came from Rypkema, who put on an impressive finishing kick to win in 10:54.32, which just edged runner-up Thompson, who came second in 10:54.40 and Overgaauw was third in 10:55.12.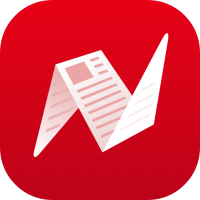 This is original content from NewsBreak's Creator Program. Join today to publish and share your own content.