BROOKLYN PARK, MN — Brooklyn Park is looking for an accountant/financial analyst in a full-time position.
The accountant/financial Analyst will be responsible for supporting and assisting with the management of all aspects of the City's General Finance System Information.
This includes reconciliations, account analysis, preparation of journal entries, assisting with the audit process and preparing the Comprehensive Annual Financial Report, as well as serving on the finance budget team working with various assigned areas.
Positive team interaction, strong organizational and critical thinking skills are qualities that will help candidates succeed at the City of Brooklyn Park.
The minimum and desired qualifications are:
Bachelor's degree (or higher) in Accounting, Finance or related field
Has previous experience performing account analysis and reconciliations
Advanced level of proficiency in Excel, which includes pivot tables, linking, and formulas
An equivalent combination of related education/experience may be considered
Regular, full-time City of Brooklyn Park employees (30 or more hours per week) are eligible for a benefits package including:
Vacation
New employees generally earn 10 days of vacation per year
Vacation accruals increase with longevity up to a maximum of 20 days per year
Sick Leave
Sick leave is accrued at the rate of 8 hours per month with unlimited accumulation
Holidays
12 paid holidays per year
Health Insurance:
Employees may choose between two health plans with an option to waive if covered under another qualified plan
The City contributes to the cost of health insurance
Dental Insurance
Employees may choose between two dental plans with an option to waive if covered under another qualified plan
Life Insurance
The City provides term life insurance with an option for employees to purchase additional voluntary and dependent term life insurance at group rates.
See more details and apply at https://www.governmentjobs.com/careers/brooklynparkmn/jobs/3105230/accountant-financial-analyst-ft?pagetype=jobOpportunitiesJobs.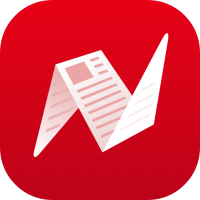 This is original content from NewsBreak's Creator Program. Join today to publish and share your own content.