Immigrant Heritage Month/nypl.org
MINNEAPOLIS, MN — June is the Immigrant Heritage Month, a commemorative month to celebrate the accomplishments and contributions of immigrants and their families to the history, culture, and economy of the United States.
The typical American story includes the courageous families who ventured to America to seek a better life for themselves or their next generation.
Countless waves of immigrants have enriched America to be better, stronger, innovative, and more prosperous. It is appropriate that this month is dedicated to reflect on the past and honor the strength, determination of the immigrants' communities across America while also recognizing their need for health care, education and economic security.
World Refugee Day will also be celebrated on June 20. Refugees are groups of people who fled conflict and persecution in their home countries in the hope of finding a better and safer life in another country. World Refugee Day began in 2001 in commemorating the 50th anniversary of the 1951 Convention on the Status of Refugees.
To commemorate the occasion, the Minneapolis Office of Immigrant and Refugee Affair will host a variety of events throughout the month, including:
U/T Visa Certification Ordinance Lunch and Learn at 12 p.m. on June 8.
St Paul/Minneapolis Immigration Forum at 4:30p.m June on 8: Participants can learn about visas for immigrant college students. This event will include an update on federal immigration policy developments.
Immigration Forum at 4:30 p.m. on June 15: A forum about refugee resettlement in the Twin Cities in recognition of World Refugee Day.
City Council Meeting at 1:30 p.m. on June 16: The City Council Policy & Government Oversight Committee will receive a detailed demographic report on immigrant and refugee communities in Minneapolis. The office will also present a resolution recognizing Immigrant Heritage Month and World Refugee Day.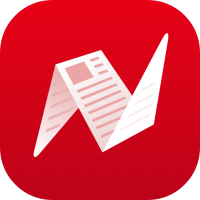 This is original content from NewsBreak's Creator Program. Join today to publish and share your own content.