MINNEAPOLIS, MN — Through its involvement in the Minneapolis/St. Paul Housing Finance Board, the City of Minneapolis is a Suballocator of 9% and 4% Housing Tax Credits (HTCs).
The City solicits applications for 9 percent HTCs through an annual Notice of Funding Availability. The scheme provides a tax discount to owners and investors in approved low-income new construction, rehabilitation and/or acquisition of existing rental structures.
The City distributes 4% of HTCs in conjunction with the issuance of Housing Revenue Bonds. HTC program materials and forms can be found at the URLs listed on the city's Housing Tax Credits RFP webpage.
Applications will be submitted through SharePoint in 2021. The City encourages applicants to complete the SharePoint access form. If you need assistance filling out the form, please contact Hanna Bekele at 612-673-5193 or Hanna.Bekele@minneapolismn.gov.
Bids for funding must be filed by 4:00 p.m. CDT on August 3, 2021, otherwise, SharePoint access will be revoked. The City reserves the right to reject any and all applications at its sole discretion.
Please keep in mind that the most recent housing tax credit program compliance manual, as well as other critical tax credit compliance information, is available at Affordable Housing Connections (http://www.ahcinc.net/)
The 2022 NOFA Developer Letter which is a copy of the letter given to known tax credit developers informing them of this year's Notice of Funding Availability can be found here: https://www2.minneapolismn.gov/media/content-assets/www2-documents/business/2022-NOFA-Developer-Letter.pdf.
Interested applicants should read the HTC Manual, the Qualified Allocation Plan, and all supporting documentation such as:
Minnesota Housing Multifamily Workbook
2022-2023 HTC Manual
2022-2023 Qualified Allocation Plan
Opinion of Counsel – Application
Self Scoring Worksheet - 9%
Agreement to Utilize Public Housing Waiting List (Minnesota Housing HTC-11)
Previous Participation
Project Team Resumes
2021 Rent and Income Limits
2021 Areas of Concentrated Poverty (ACP50) Map
Maintenance and Operating Expense Review and Underwriting Certification
Equal Employment Opportunity Policy Statement
Multifamily - Intended Methods Worksheet: MN Overlay to Green Communities
Income Averaging Rent and Income Grid
Income Averaging Certification Form
Tenant Selection Plan Guidance
If you have any questions, please call Amy Geisler at 612-673-5038 or email Amy.Geisler@minneapolismn.gov.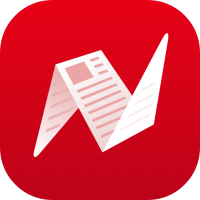 This is original content from NewsBreak's Creator Program. Join today to publish and share your own content.