Back-to-school supplies were a bit different this year for the Rodriguez family of Greendale, Wisconsin.
Along with the usual assortment of pencils and notebooks, 12-year-old Ethan and his 9-year-old brother Elliot stashed face masks and hand sanitizer into their backpacks in preparation for their first day of school.
Like many other children across the country, the Rodriguez boys spent the last school year in a virtual classroom and interacted with other students and teachers only over a computer screen.
Though remote learning had its own challenges, going back to school in person with potential restrictions has added a new level of anxiety. Since Ethan started middle school remotely during the pandemic, now he must navigate a new building and an unfamiliar environment.
"He left [in-person learning] in the middle of fifth grade, and now he'll jump into seventh grade," said Ethan's mother, Nicole Rodriguez. "It will be a huge change."
"As students prepare to return, they will be facing a host of intensified challenges," said Anthious Boone, an elementary school principal in Pennsylvania. He cited mask-wearing and learning how to socialize again with peers as some of these challenges.
But parents can help prepare their children for what may be a tough transition.
"As parents endeavor to help their children cope with potential back-to-school anxiety," Boone said, "it is absolutely imperative that they stay well-connected with both the school and their children."
Andy and Nicole Rodriguez maintain regular and close communication with their sons to provide support and ease their anxiety. "We're strong believers in eating together every night. We talk, and we discuss the problems that we have," said Andy. "I stress to the kids, especially now when school's first starting, to take one day at a time."
John and Michelle Pan in Hacienda Heights, California, freely email teachers with questions and regularly talk with their 12-year-old daughter Audrey about her day. They also designate every Saturday afternoon as family time. As Jehovah's Witnesses, they look for practical Bible-based advice to help with any issues or concerns.
"We review how to display Christian qualities such as love and patience and have role-playing sessions to listen to how Audrey would react to stressful or dangerous situations," said John. "This has helped Audrey feel confident about returning to school."
The Rodriguez family also has practice sessions to prepare the boys for stressful situations that they may face. In addition, they frequently look to resources available on jw.org, the official website of Jehovah's Witnesses, for practical tips on overcoming challenges.
"JW.ORG has been so helpful for the whole family," explained Andy Rodriguez. "All the articles are so easy to find."
Ethan and Elliot especially enjoy the features geared toward young ones. Ethan highly recommends the "Young People Ask" series, a collection of articles designed to answer common questions that are on the minds of today's youth. "It's really helpful!" he said.
Like the Rodriguez family, one of the Pans' favorite resources is also jw.org, which is free to all. Topics like "What's a Real Friend?" and "Beat a Bully Without Using Your Fists" are addressed there in a video series for young people that Audrey Pan recommends to everyone.
"The website has some really cool information that has helped me prepare for back to school," she said. "I think it can really benefit any student who is nervous about going back. They should really check it out!"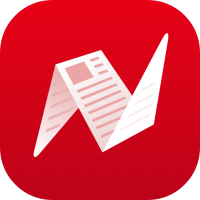 This is original content from NewsBreak's Creator Program. Join today to publish and share your own content.