Also urges individuals to get vaccinated, talk to one another about vaccination's benefits
Nicole "Nikki" Fried, Commissioner of the Florida Department of Agriculture and Consumer Services, held a press conference Sunday, August 1 on the rapid spread of COVID-19 in the state.
Fried noted that COVID hospitalizations are rapidly increasing in Florida. More than 400 admissions were seen in a single day, with 10,593 total admissions. That number is the highest seen in Florida since August 2020. Broward and Miami-Dade counties, Fried said, are seeing the highest admissions. She noted that the surge in COVID admissions endangers those seeking treatment for trauma and non-COVID illnesses because there's a risk of running out of beds or staff.
Data reporting lagging
Fried noted that the fdacs.gov home page, a page every Floridian has access to, is linked to the CDC's data tracker. However, she said, because the state of Florida sends the data only to the CDC and not the public at the same time, there is a delay. She emphasized that by the time the public sees these numbers, they are often a day behind. With increasing cases, hospitalizations, and death, she stated, the public needs to see these numbers without a delay. Therefore, Fried called on the Florida Department of Health to resume daily reporting, providing the public with as close to real-time information as possible.
Vaccinations up
Fried noted that there was also good news: More people are getting vaccinated. Florida saw an increase to 334,064 vaccinations this past week, up from 288,870 the week before. She said she believed this positive trend would have happened sooner had Floridians had access to up-to-date case, hospitalization, and death information from the state. She believed it also would have happened sooner if local governments had been empowered to make science-based recommendations in their own communities.
Fried thanked leaders in Broward, Miami-Dade, Palm Beach, and Orange Counties. She noted the leadership shown by Orange County in utilizing federal funding to encourage vaccination. Fried noted that not only municipalities but corporations have stepped up as well in the fight against COVID. She thanked Disney, Facebook, Ford Motor Co, Google, Kroger, Publix, Uber, and Walmart for their efforts.
Messages to the unvaccinated and the vaccinated
Fried then spoke directly to the unvaccinated. She said the vaccine is extremely safe and among the most effective in modern history. She urged the public to get vaccinated and to mask up until fully vaccinated. The Florida Department of Health can assist in finding a convenient vaccine site.
If you're fully vaccinated, Fried said, but you're at risk of severe disease, or if you live with someone who is either at risk or unvaccinated, please continue to mask up indoors.
Furthermore, Fried said, if you live in an area of high community spread, please continue to wear your mask in public indoor settings. She noted that at the current time, all 67 Florida counties are areas of high community spread.
Fried wrapped up by encouraging vaccinated people to have conversations with the unvaccinated. "It's not just about them," she stressed. "It's about the people they interact with every day. Their parents. Their grandparents."
She finished by returning to the unvaccinated, saying they may feel a bit drowsy after getting the vaccine. However, she said, that is very much preferable to feeling the effects of COVID for a matter of days or weeks.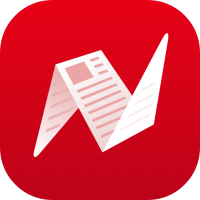 This is original content from NewsBreak's Creator Program. Join today to publish and share your own content.