"The virus is so much more contagious that it is hunting you if you have not been vaccinated"
Dr. Stephen Threlkeld, medical director of infection control at Baptist Memorial Health Care, gave an update Tuesday on the spread of the Delta variant through the Memphis and Shelby County community.
Threlkeld said he is reasonably hopeful and confident that this spike in COVID cases won't reach the levels we saw in Shelby County in December 2020. However, the last few weeks have indicated that we're on a problematic trajectory.
Threlkeld said that it is not a concern that the CDC is changing its COVID guidance; in fact, it would be a concern if the CDC did not change its guidance. We know that Delta is a more contagious virus. It's different than what we have seen in the past, and this should filter down to all levels of our response.
Almost all the breakthrough cases (people who got COVID who were fully vaccinated) Threlkeld has seen have been asymptomatic or mildly symptomatic. On the other hand, almost all the cases Threlkeld has seen in the ICU have been unvaccinated. They're also younger. He has had people in their 20s and 30s in the ICU, and he lost a patient in their 40s over the weekend. He has personally witnessed people asking for the vaccine, gasping for air as they are being put on ventilators. At that point, it is too late.
Although vaccinated people rarely get seriously ill, it's becoming more and more clear that they can spread the Delta variant. They throw off much less of the virus than unvaccinated people, Threlkeld said, but Delta is more contagious and the two factors cancel each other out.
Threlkeld said what we're doing with the new CDC guidance is simply taking a step backward, and based on the data that step is warranted right now. Health care workers have been accused of trying to spread fear of infection, to which Threlkeld replied, "Guilty. I am afraid of this Delta variant, and if you're not, I would respectfully argue that you don't have enough information about it. This is not political. This is an actual killer of too many."
Threlkeld urged schools to urge on the side of caution - to err on the side of testing, masking, and extra social distancing during the first weeks back until we can learn more about how this Delta variant spreads.
Asked if he thought the Shelby County Commission should reinstate a county-wide mask mandate, Threlkeld said that he's not good at politics, but he is good at stating what he does personally. He has worn his mask more this past month than in the months before that. He doesn't wear his mask everywhere - he didn't wear it to dinner the other night - but in the future, he plans to be more cautious. Threlkeld believes all county residents should wear masks indoors, and if the Commission chooses to codify that, he would not object.
Asked about employer mandates to get vaccinated, Threlkeld said formal FDA approval of the vaccines is the kicker, and he predicts there will be many more such mandates once approval is granted. Currently in Shelby County, the only employers mandating vaccines are St. Jude and the VA. Threlkeld cited Rhodes College as a clever way to stop short of mandating: Unvaccinated students who want to attend can do so, but they must pay thousands of dollars more in tuition to offset the testing costs needed to keep the entire community safe.
Threlkeld closed with two warnings he wanted to stress, based on what he's hearing in the community.
First of all, he said, those who have non-severe cases of COVID, ones that do not require oxygen, do not need a couple of COVID therapy options. It will do no good, he said, to take antibacterial antibodies or steroids.
Secondly, Threlkeld has heard from people, especially those who previously had COVID, who have said, "I am getting my antibody levels checked, and I'm waiting for them to go down to get vaccinated." There is very little reason to go out and get antibody levels checked, Threlkeld said, and it isn't even clear what those levels mean. "It is a significant mistake to wait for your antibody levels to come down," he said, noting that Delta does not respect antibodies from previous strains of the virus. Nor does the new Gamma variant, which reinfected entire communities in Brazil. The mRNA vaccines (Pfizer and Moderna) take 5 weeks for you to become fully vaccinated, and Threlkeld stressed that you should start the process as soon as possible for maximum protection from those variants.
Find information on where in Memphis/Shelby County to get vaccinated at covid19.memphistn.gov.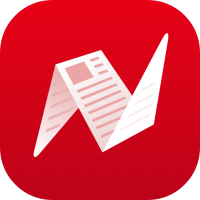 This is original content from NewsBreak's Creator Program. Join today to publish and share your own content.