The homestand runs from Tuesday, July 27 to Sunday, August 1
The Memphis Redbirds, Triple-A farm club of the St. Louis Cardinals, return home this Tuesday, July 27 following a week on the road at the Louisville Bats. From Tuesday through Sunday, August 1, the Redbirds will host the Gwinnett Stripers, Triple-A farm club of the Atlanta Braves.
Game times and game promotions for this week
All times listed are Central Daylight Time (CDT).
On Tuesday, July 27, it will be Nacho Average Tuesday at the ballpark. Every ticket to the ballpark - whether in the left-field grass, the club level, or somewhere in between - comes with an order of the Redbirds' delicious Ballpark Nachos. If you wish, you may upgrade your nachos to BBQ Nachos for just a small fee. Nacho Average Tuesday is presented by the Downtown Memphis Commission. The first pitch takes place at 7:10 p.m.
On Wednesday, July 28, there's no special promotion, just good old baseball as we have known it since we were kids. The first pitch takes place at 7:10 p.m.
On Thursday, July 29, it will be Throwback Thursday at AutoZone Park. The Cardinals will wear special jerseys that are throwbacks to when the Memphis Chicks were Memphis' Double-A baseball team. Concession prices will see some throwbacks too - domestic draft beers will be on sale for only $2, and you can grab a hot dog for the low price of only $1. The first pitch takes place at 7:10 p.m.
On Friday, July 30, there will be two specialty tickets sold. The first pitch takes place at 7:10 p.m.
One specialty ticket will be a Goldschmidt jersey ticket. Holders of the ticket will receive a Paul Goldschmidt St. Louis Cardinals jersey. Goldschmidt, a six-time All-Star and a winner of the Gold Glove Award (3 times), the National League Hank Aaron Award, and the Silver Slugger Award (6 times). This is not a gate giveaway. You need to purchase the ticket to receive the jersey. All jerseys are size XL. Tickets are $32 Dugout and $30 Field Box. Buy tickets here
The other specialty ticket is the Friday All-You-Can-Eat ticket. Each All-You-Can-Eat night features a different food, and this week it's a Memphis barbecue favorite: ribs! The two-hour buffet, beginning at 6 p.m. when the gates open, will feature ribs, potato salad, hot dogs, chips, and up to two drinks (water or soft drinks) per ticket holder. The buffet will be served on the Third Base Cove behind section 108. Ticket prices rise the day of the game, so buy tickets early. Buy tickets here
On Saturday, July 31, you'll want to stick around following the conclusion of the game. Fireworks will light up the night sky over AutoZone Park. The fireworks display will be presented by Terminix. The first pitch takes place at 6:35 p.m.
On Sunday, August 1, kids 12 and under receive ice cream sandwiches presented by Prairie Farms. The first pitch takes place at 2:05 p.m.
Things to know about AutoZone Park
Clear bags not to exceed a size of 12 inches x 6 inches x 12 inches will be allowed in the gate. One-gallon plastic bags will also be allowed. Clutch purses no larger than 4.5 inches x 6.5 inches that are not clear will also be allowed.
Concession stands and the Team Store will use cashless transactions. They will accept all major cards, as well as Apple Pay and Google Pay.
All tickets will be digital.
Come on out to AutoZone Park this week and cheer on your Memphis Redbirds!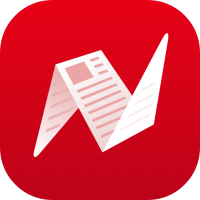 This is original content from NewsBreak's Creator Program. Join today to publish and share your own content.