By someone who has spent the last 20 years of his life as a frequent restaurant and bar patron
I am so incredibly proud of my restaurant and bar service-industry folks as we come out of the COVID pandemic.
You were hit with reduced seating, limited hours, mandatory food purchases with alcohol, and all sorts of regulations that targeted your industry. You faced surprise inspections, sometimes multiple times a week. You lost employees to jobs in other industries.
And yet, you survived. You're still here. That's amazing. I want to see you do really well this year. I want it to be your best year ever.
Recently a general manager of one of my favorite restaurants asked me, "Paul, tell me honestly… what could we be doing better?" It's a question I wish more GMs would ask their regulars.
It's a question I'm going to answer here, not about any one restaurant or bar, but about all of them. I live in an urban downtown neighborhood with many restaurants within a 4-block walking radius. In my nearly 20 years here, I've seen it all — what keeps customers coming back, what drives customers away.
I will share 9 tips with you, then at the end, we'll come back and look at the big picture. Let's get started.
Research and write down the TV channels for your city's sports games that day
My friend Nate is a huge NBA fan. One day he came in and sat down next to me at the bar. "Hey, Linda, could we get the TV tuned to the game?"
"Sure, do you know what channel number that is?" the bartender replied.
"I think it's one of the ESPN family of channels, but I don't know the channel number on cable," Nate replied.
"I'll have to go through the channel guide and find it," she said. "But, hang on. I have 8 customers at the end of the bar, all waiting to order drinks. Let me take care of them and then we'll find your channel."
Most of the 8 people wanted handmade craft cocktails, as did 5 more people who came in. By the time Linda had a pause between making drinks where she could look through the channel guide, 25 minutes had passed. Nate missed the entire first quarter of his game.
My recommendation: Have whichever manager opens in the morning go through and find all relevant games on TV for that day. So, let's say you manage a bar in Houston, Texas. You would want to know
What Houston Astros baseball games are on today?
What Houston Texans football games are on today?
What Houston Rockets basketball games are on today?
What University of Houston Cougars football and basketball games are on today?
What sports events of national significance are on today? (In the United States, that would be: MLB playoffs/World Series, NFL playoffs/Super Bowl, NBA playoffs/Finals, NHL playoffs/Stanley Cup, Olympics, the majors in golf and tennis, Indy 500)
You'd then look up the channel number for each game on your cable or satellite provider. Write the games, times, and channels down and leave the list near the register where the bartender can find it easily.
It's the little things. Most restaurants and bars never think of doing this. By always knowing what channel the games are on, you'll stand out and earn repeat business.
Keep your hours up to date on all of your social media channels
A lot of people look there to find what hours you're open. If they're not correct, people are going to be disappointed.
A few months ago, I looked on the Facebook page of a local dive bar. This bar had just reopened after being closed more than a year, and it was a cause for celebration in our town. Facebook said it would open that day at 11, which was consistent with what I read in the paper.
When I walked down there, though, a guy behind the counter told me, "Hey, man, we're going to try to get open around noon today." I didn't feel like waiting around an hour, and months later, I still haven't been back.
Google. Facebook. Yelp. TripAdvisor. Your restaurant's website. Take a minute to think, what are all the places where the restaurant hours are posted online? Check every last one of them to make sure the hours are correct. If you change your hours in the future, make it a point to update every last one of them.
One more thing — don't forget about the most obvious place where your hours are posted — your front door! The pizza & cocktail lounge I frequent has been opening at noon every day since they reopened following the pandemic. I have sat in there and watched people walk up to the glass door, see "Open 2 p.m.-3 a.m.", and turn away.
Make your current menu easy to find online
Speed test time. Here's a link to Google. Pull it up and type in "(your restaurant name) (your city)" and hit Enter. How many seconds from then does it take to click through links until you arrive at an online copy of your restaurant's current menu?
0 to 5 seconds: You're doing well
6 to 10 seconds: You're doing okay
11+ seconds: You're potentially losing customers and need to fix this
Many people, anytime they plan to go to a restaurant, look up the restaurant's menu online so they can decide in advance what they want. If you don't make it easy for them, they might find another restaurant, and without ever knowing it you'll have lost a customer.
Heck, I've been going to the same neighborhood tavern for Saturday brunch most weeks for the past 13 years, and I still look at their menu online before I go there.
Your menu does not need to be beautiful, but it needs to be current and easily found. Plain black text on a white web page is far, far better than no menu at all.
Lose the mentality that employees are easily expendable and replaceable
If you only remember one thing from this post, make it this one.
In the early 2010s I frequented a local beer garden 5 or 6 times a week. The general manager, Hans, had done an incredible job building up an amazing menu of craft and imported beers.
Hans did have one flaw, however: In his mind employees were like light bulbs. They were all the same and could be easily replaced; therefore, they were expendable and it was Hans' way or the highway.
Janet had worked there for 4 years and many of the regulars came in to see her. One day Hans found out she had a second job. She had never had a scheduling problem, but still, Hans gave her an ultimatum: Give up your other job or lose this one.
Janet replied, "OK, I quit this one." She walked out and went to the pizza/cocktail lounge down the street. The owner there promptly offered her Wednesday and Thursday happy hour bartending shifts. The end result was that Hans' beer garden lost almost all its regulars two days of the week.
Lucy also worked at the beer garden. Not only was she smart as a whip, but she had that balance of classy and sexy down like few people I've ever known. One day, though, Hans fired her. There wasn't really a reason other than he was in a bad mood, and she happened to be in the wrong place at the wrong time.
The 1920s-style speakeasy around the corner hired Lucy as soon as the owner found out she was available. Hans lost his regulars a couple more days a week.
Frances had been at the beer garden for about 2 years. Although younger than the others, now and then she would say something incredibly wise; she was obviously an old soul. She was also a music lover. One Sunday she drove back from a concert in another city. Her car broke down. She called the beer garden to let Hans know she'd be late for her evening shift.
"You find a way to get here by 5 or you don't have a job anymore," Hans replied. Three days later, Frances started training at the 1920s speakeasy.
Nowadays, I visit the pizza/cocktail lounge and the speakeasy several days a week. I haven't been to Hans' beer garden since 2018.
Happy longtime employees are ambassadors for your business. If you fire them because of issues out of their control or just because you're in a bad mood, you just don't get it. Period. End of sentence.
Your listed opening and closing times need to be firm
Now, this is one area where I recommend you be strict with your employees.
"There was torrential rain and I couldn't get my car through the underpass" is an acceptable excuse why an employee opened the restaurant late. "I overslept" is not. Every one of us has an app on our phone that does alarms.
Another unacceptable excuse: "I was here, but I didn't look at the time and it wasn't until 11:12 when I noticed customers standing outside and unlocked the door."
Occasionally your opening employee will get sick. You know what? When that happens, the GM should come in and open. That's what "salaried" is all about, right? Your GM is trained to do every job in the building, right?
One evening, I got done writing for the day. It was 8:37. I pulled up the Facebook page for the pub down the street and saw that it closed at 11 p.m. Plenty of time!
Or, maybe not. "You've got time for one quick pint of beer," the bartender told me as I walked in. "We're about to close up."
"So soon?" I asked. "I thought you closed at 11." I pointed at the door, which had that closing time.
"We do," said the bartender. "But it's been a really slow night, and the manager wants to get out and get started on a few pints of his own, so we're going to shut down early tonight."
Unprofessional — and times two for telling a customer the manager wanted to go drink. I haven't attempted to go to that place after 6 p.m. ever since. Why walk all the way over when I'm not sure it'll be open?
Educate your employees on things to see and do in your area
One of the best restaurants in my neighborhood includes a module on the city, and in particular the downtown area in which it's located, as part of its employee training.
Imagine you're eating at a restaurant, and you ask the server, "I'm new to this area. What do you recommend I do after dinner?" Compare these responses:
"Um… I don't know, maybe walk around a bit?"
"Well, our baseball team has home games every night this week, and its stadium is only two blocks away. Down the street, there's a theater that has Broadway shows, a really good museum, and a brewery with local craft beer. The brewery is a bit far but you can ride the trolley there for $1. There are also a lot of good art galleries a few blocks south of here."
Talk about going above and beyond to give customers a great experience! Consider adding an hour of "(your city) 101" to front-of-house employee training.
Consider adding an automatic 20% gratuity to customers' tabs
Wait a minute. Am I really saying, your customers will love you if you charge them more?
Yes. In the long run, they will.
The other day, I witnessed a table of 8 people run a server around like crazy as they ran up a $254 tab.
They tipped zero on it. They didn't just forget, either. They wrote "$0.00" on the credit card receipt's tip line.
If that happens too many times, good servers are going to get fed up and quit. Especially when they can go work at an Amazon warehouse and get paid $17–18 an hour.
By adding an auto-gratuity of 20%, you're ensuring that every table your employees serve will take care of them. You'll retain employees who are personable and who have a wealth of knowledge about your restaurant. In the long run, customers will get better service and will be more inclined to come back.
Post upcoming specials to your business's social media pages
I always know if there are any specials (including special early opening times for games) at my favorite sports bar. But that's because I'm Facebook friends with the bartenders. Those who aren't, especially those who are new to the area, miss out on those announcements.
Whenever possible, make sure those kinds of announcements go to the social media pages of the restaurant or bar itself. It's fine if employees post them too, but it's not a substitute for the announcement being on the business's official social media presence.
As a neighborhood blogger, I'll offer one more tip — get those announcements up at least one day in advance, and longer than that if possible. It gives people like me a chance to round such announcements up and give you a little extra publicity.
See the potential in your employees that they don't see in themselves
My friend Alice worked as a server at one of the best restaurants in my city. She was great at her job, and one of the sweetest people I've ever met in my life. However, she was 23, and 23-year-olds do dumb things sometimes.
Specifically, she stayed in an emotionally abusive relationship far longer than she should have. It wore her spirit down. Worse, she turned to alcohol to deal with the pain she felt inside. She couldn't get going and face the day until she had a few drinks in her.
She reached a point where she couldn't take it anymore. She asked to meet with her boss, the co-owner and executive chef of the restaurant.
"I need some time to figure out my life," she told the owner/chef. "I don't want to quit, but two or three days off a week just isn't enough time. I need longer than that to figure out where I'm going. I'm sorry. I truly do love working with you and everyone here."
"I have an alternate suggestion," the owner/chef said. "How about I refuse your resignation, and give you as much time off as you need? Two weeks, four weeks, whatever it takes. Come back when you're ready."
He continued. "And when you do come back, I want you to train to be an assistant manager."
Alice couldn't believe her good fortune. The chef explained, "I believe you need to have something outside of yourself, something bigger than yourself, to work toward. Providing an incredible experience for our customers could be just that thing. You're smart enough and good enough with people to do well in that role. What do you say?"
Alice became one of the best managers the restaurant ever had. She kicked her drinking problem, found a man who treated her the way she deserved, and married him.
Let's wrap up by going big picture
I'm not going to type a lazy conclusion and re-state my bullet points. Instead, let's take a minute to think: What are the overall, big-picture conclusions to draw?
When you treat your employees awesomely, they will treat your customers awesomely. Also, they'll tend to remain employees for a long time, which will cultivate regulars for your business.
When you do the little things that most restaurants don't think to do or don't bother to do, customers will notice.
Consistency and simplicity are keys. Are your stated hours the hours that are always kept? Does your social media presence accurately reflect what happens at your business? Can people find you quickly using search engines?
Best wishes for a profitable 2021. If you have any other tips, feel free to leave them in the comments.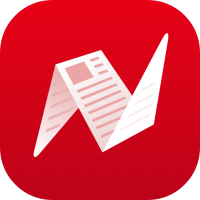 This is original content from NewsBreak's Creator Program. Join today to publish and share your own content.