MPD to work with SCSO, TNHP, and the District Attorney's office to "put teeth" in enforcement
Officials from the Memphis Police Department, the Shelby County Sheriff's Office, and the Tennessee Highway Patrol held a joint news conference Tuesday afternoon, July 20, 2021. Interstate violence, reckless driving, and drag racing have been on the rise in Memphis and Shelby County since the pandemic started in spring 2020. The officials announced new police measures to counter these dangerous acts.
Memphis Police Chief Cerelyn "C.J." Davis started the press conference with some statistics: To date in 2021, on Memphis interstates alone, there have been 12,000 traffic stops, over 7500 citations written, and nearly 350 arrests have been made. Police have recovered 18 unlawfully possessed weapons.
Davis made it clear that agencies must bring all resources to thwart violent and brazen attacks and acts that have threatened motorists throughout their jurisdictions. In the months ahead, Davis promised, the agencies will work diligently to change this narrative.
MPD Assistant Chief Don Crowe quoted a local mother: "Our judicial system is not set up so that criminals think they're going to be punished for what they do." He vowed to change that.
Crowe then said that MPD deputy chiefs and colonels had met with each other, and with members of other agencies. Having reviewed the incidents on the interstate system, they have developed a comprehensive strategy to prevent reckless driving, stunt driving, aggravated assaults, and other dangerous behavior. Crowe said, "We have specific days of the week, specific hours of the day, and specific sections of the interstate" to focus on, but did not go into specifics because "we don't want the bad guys to know."
Crowe said that each MPD precinct has been asked to provide manpower, including working overtime. Specialized units within MPD will assist. Some officers will use radar technology. Some officers will be looking for forged temporary tags, which Crowe acknowledged had been a problem lately.
Crowe requested citizens' help in two ways. First, he said, drive safely and follow the rules of the road. Obey speed limits. Use turn signals when changing lanes. Drive hands-free. Most importantly, Crowe emphasized, show courtesy to the other drivers.
Crowe's second request was that citizens be MPD's eyes and ears on the interstate. He asked citizens to report firearms and reckless behavior displayed on the interstate. "Be our partner," he said.
Shelby County Sheriff Floyd Bonner took the podium next. Bonner said SCSO was happy to assist with manpower. "We have overtime money," Bonner said, adding that the dangerous driving was not confined to the interstates, but had spilled over onto secondary roads.
Captain Johnson of the Tennessee Highway Patrol spoke next, noting that crash fatalities in Shelby County are up 20%. TNHP plans to bring in resources from its felony interdiction unit. The agencies will also bring on some of the best officers from other counties in the district to focus on traffic activities. TNHP has one-time grant money they will use to supplement resources.
MPD Chief Davis, in response to a question, noted that merely 2 nights ago there were reports of drag racing, not only on the interstates but in the inner city. The loud noise and recklessness affect the quality of life in those neighborhoods. Davis said she had experienced it herself as a commuter out of uniform.
Davis was then asked what a citizen should do if they encounter dangerous driving. She replied to move out and move away, because you never know what such a driver is going to do. She advised doing what you would do if you saw blue lights or a fire truck in your rear-view mirror. Davis said if you can get a tag number, that can be helpful, but MPD does not advise citizens to chase after drivers to get that information.
Davis said that large numbers of officers will be devoted to this initiative, although you won't necessarily see them. When police are visible, it will be for the general safety of the public. She stressed that the initiative would not be "a one-and-done" and would be around for a while.
Davis promised to loop in the District Attorney's office because police agencies need their help "putting teeth" in actions against offending individuals. She noted that some of those individuals don't even live in Memphis, but come here specifically to engage in illegal activity.
Davis concluded by saying the goal is to discourage brazenness so that the roads can be turned back over to the citizens of Memphis and Shelby County.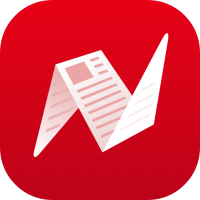 This is original content from NewsBreak's Creator Program. Join today to publish and share your own content.