Match vs. Tulsa is the only home match for Memphis 901 FC in the month of July
Local soccer franchise Memphis 901 FC will honor heroes of all types - firefighters, paramedics, police officers, medical professionals, and teachers - at its home match hosting FC Tulsa Saturday, July 24. Local heroes are invited to call 901-721-6000 or use this link to inquire about discounted tickets to the match. The gates at AutoZone Park will open at 6:30 p.m. and the kickoff will take place at 7:30 p.m.
This will be Memphis 901 FC's only home match during the month of July, having played their last three on the road and going back on the road for their July finale. Tickets are on sale now.
Get in on the pre-match party
Saturday afternoon at 4:30, Memphis 901 FC fans will meet up at Memphis' newest brewery taproom, Ghost River Brewing Company's new second location at 341 Beale Street. The new space is beautiful, with 12 Ghost River craft brews on tap, a full bar, plenty of indoor seating, and a gorgeous patio with a stage.
Bonus for your patio & beer enjoyment: Musical duo Pam & Terry, who have been rocking Memphis for 40 years, will perform live from 4 to 7 p.m.
If you get hungry, Flying Sobie's is in the kitchen at Ghost River on Beale. They have fabulous chicken burgers, veggie burgers, and chili fries.
Ghost River and Flying Sobie's will offer a game-day special at the pre-party: Get one 20 oz. Ghost River Gold craft beer and one chili cheese dog for $10.
Come out and meet your fellow soccer fans and march over to AutoZone Park with them at 6:50 p.m.
Recent performances and standings
The Memphis club completed their entire three-game road trip without suffering a defeat. They started July with a 2-2 draw against Atlanta United FC. The following Saturday, Memphis 901 FC earned a 1-0 road victory over Birmingham Legion FC. This past Saturday, Memphis took Indy Eleven to a 1-1 draw.
The official USL Championship standings show Memphis in 7th place in the Central Division, with 3 wins, 4 losses, 4 ties, and a goal differential of -3.
In last Saturday's match, Indy Eleven got off to a hot start at the beginning of the second half, following a scoreless first half, with a goal at the 47' mark. Memphis 901 FC's Michael Salazar shot one into the net four minutes later at 51' to tie the match. The defenses prevailed for the rest of the second half, resulting in a draw. Salazar was named the Bluff City Soap Man of the Match.
Another Memphis player who had a big performance Saturday was goalkeeper Kyle Morton, in only his second match for the club. Morton was picked up by Memphis 901 FC on loan from Major League Soccer team the Houston Dynamo. On Saturday he allowed Indy to score only one goal, while producing four saves. This followed a clean sheet in his first performance for Memphis at Birmingham.
Television
If you can't make it to the match in person, it will be broadcast locally on the CW30 television station and nationally on the ESPN+ network.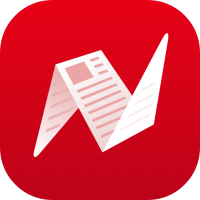 This is original content from NewsBreak's Creator Program. Join today to publish and share your own content.