Intimate venue allows guests to get up close and personal with the artists
Vocalist Jaimee Paul and trumpet player Leif Shires play a concert at the Halloran Centre for the Performing Arts and Education, 203 South Main Street, Downtown Memphis, at 7:30 p.m. Saturday, July 17, 2021. Tickets are $35. Buy tickets
Jaimee Paul began singing in church at a young age. When she made her way to Nashville to pursue her degree and get discovered in the music business, she sang in the Christ Church Choir. Later she was brought on as a background vocalist for Wynonna Judd and American Idol winner Kelly Clarkson. Her first solo album At Last reached #1 on the iTunes jazz charts. Her latest work is a collaboration with the Mason Embry Trio entitled Too Marvelous, featuring jazz interpretations of Johnny Mercer songs.
Trumpet player Leif Shires, who grew up in California's San Joaquin Valley, has toured with artists and bands including Kelly Clarkson, Wanda Jackson, Jack White, and The Memphis Horns. He has performed for United States presidents and senators, the prime minister of Poland, and even the Pope. He moved to Nashville in the early 2000s, where he answered Jaimee Paul's call for a trumpet player. Their collaboration led to a relationship. and eventually a marriage.
Paul and Shires are signed to Green Hill Music, based in Nashville.
About the venue
The 361-seat Halloran Centre for the Performing Arts and Education is operated by the staff of its next-door neighbor The Orpheum Theatre. The smaller venue provides an intimate experience with the performers. The Halloran Centre has a state-of-the-art Meyer Constellation sound system.
This show was rescheduled from February 20, 2021. Tickets purchased for that date will be honored at the July 17 show.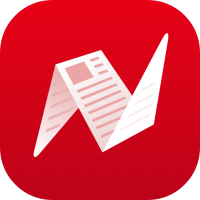 This is original content from NewsBreak's Creator Program. Join today to publish and share your own content.