Harris, Randolph speak on current conditions and what must be done to fight the variant
On Thursday afternoon, July 15, 2021, Shelby County Mayor Lee Harris and Shelby County Health Officer Dr. Bruce Randolph held a press conference to discuss the spike in COVID cases attributable to the Delta variant in Memphis and Shelby County.
Randolph started by saying the purpose of the press conference was to ensure we do not go backward. On July 15, there were 183 new COVID cases in Shelby County, and 72% of those are estimated to be the Delta variant.
The positivity rate, which was as low as 2.9% on July 1, stands at 8.9% on July 15, a 3-times increase.
The reproduction rate, as low as 0.73 recently, is now 1.52, indicating exponential growth in cases. Transmission is happening the most in the age 18-24 group.
Only 42.7% of Shelby County's total population has received at least one dose of the vaccine, and only 34.7% are fully vaccinated. When you add in those who have been infected, about 70% of the population has been infected or fully vaccinated. However, there is a segment of the population, children 0-11, who are not eligible to be vaccinated; they represent about 16.8% of the total. Therefore, it's estimated that about 40% of the population is still vulnerable.
Dr. Randolph pointed out that while 72% of cases in Shelby County are attributable to the Delta variant, the national average is only 58%. That's why we have to emphasize the message, Randolph said: Get vaccinated. Randolph: "That's the one solution. At this point, it's get vaccinated or get COVID. And if you get COVID, you run the risk of becoming seriously ill."
Dr. Randolph was asked, with school starting in a few weeks, what the health department's message to schools would be. He said he would advise teachers, administrators, and children 12 and over to get vaccinated. He also advised everyone in schools to observe the measures we've been doing all along: masking, social distancing, and avoiding poorly ventilated areas.
Dr. Randolph said the recent spike has told him two things: First, Delta is more highly transmissible than the Alpha or original strains which dominated the county in the past. Second, it's the result of the July 4 holiday, when people, particularly unvaccinated people, let their guards down. However, Randolph once again noted that the biggest cause of the spike was unvaccinated people. "If we were getting vaccinated, we wouldn't be facing these types of numbers."
Randolph was asked what percentage of the Delta cases in Shelby County were breakthrough cases, people who had been vaccinated but caught COVID anyway. He said about 9%.
A reporter asked if COVID restrictions like mandatory masking and social distancing might be brought back. Mayor Harris responded that we are not at that point yet. Right now, Harris said, we're pushing the message of vaccination. Teams will go door-to-door in Berclair this weekend, and they will have Spanish speakers with them to reach the Latino population. In addition, a vaccine team will visit the prison tomorrow.
Harris emphasized that local government does not have the authority to mandate the vaccine, even to sensitive populations like those in hospitals and prisons.
Randolph was asked which statistics he monitors most closely to determine transmission. He said he looks at the 7-day rolling average of new cases. currently 136, the reproduction rate, currently 1.52, and the positivity rate, currently 8.9%. Hospitalizations and deaths are statistics they care about but are less important in determining transmission.
Mayor Harris noted that we had an uptick in COVID cases last year following the July 4 holiday, so this spike was not a surprise.
Randolph said about 22% of the 12-15 age group have been vaccinated.
Randolph said current testing may not actively reflect transmission in the community. Most likely, only those who are very symptomatic are going to get tested right now. Up to 40% of those who have COVID display no symptoms at all and therefore do not realize they are sick.
Randolph was asked if there was a timeline, say, 2 or 4 weeks, to consider bringing masking and distancing restrictions back. He replied that's a policy decision, and he would provide data and defer to the mayor.
Dr. Randolph closed the press conference with the following message to the citizens: Are you going to wait until children are dying before you're convinced that this virus is real and go get vaccinated? Right now in Mississippi, several children are in intensive care and 2 are on ventilators. Randolph asked if that is what it would take for Shelby County to take this virus seriously.
Find a location to get vaccinated in Shelby County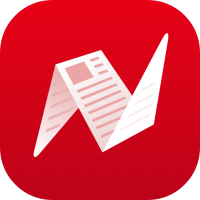 This is original content from NewsBreak's Creator Program. Join today to publish and share your own content.