To raise money for Hospitality HUB
Many people currently experience the condition of homelessness - but few chose to experience it.
Tuune, a musician from Atlanta, Georgia, and Silvr, a musician from Cleveland, Ohio, made the conscious decision to sell all their belongings and become homeless by choice. They did that so they could tour America in support of their upcoming single to be released, "Rock Yo Body."
Tuune and Silvr recognized that they were indeed fortunate to be able to make the choice to be homeless, and wanted to help those experiencing homelessness who did not have that choice. They realized that they did not have much to give materially or financially, however, they did have the power of their music as a way to raise awareness and money.
So, they created the Tuunes Creating Silvr L-ings Tour. They would tour the U.S. in support of their upcoming single and their own dreams; but as they did so, they would also raise money for the benefit of homeless people in each city they visited. They would donate a portion of the money raised from merchandise sales to a local organization that aids the homeless. Also, during the concert, they would feed the public. They would invite everyone in attendance to donate to aid the homeless as well.
Tuune and Silvr will perform locally in Downtown Memphis in Court Square Saturday, July 31 from 2 p.m. to 7 p.m. The event is held in conjunction with the Downtown Memphis Commission and local organization that provides aid to the homeless, Hospitality HUB.
Free food will be available to all who want it at the event. There will be raffles with proceeds going to Hospitality HUB, and also there will be vendors who will donate a portion of their sales' proceeds to Hospitality HUB. Also, Tuune will sell his luxury-comfort brand merchandise, and Silvr will sell her Jesus-themed merchandise, with a portion of the proceeds going to the HUB.
This will be a family-friendly show, so you can rest assured that only clean music will be played.
About "Rock Yo Body"
From Tuune and Silvr's press release:
Their single "Rock Yo Body" features a groovy Daft Punk inspired beat coupled with a throwback R&B hook, punchy MJ-like ad libs, and some crazy, fun, animated rap versions.
"Rock Yo Body" will be released on all platforms Friday, September 10, 2021, but you can listen in advance here.
About Hospitality HUB
Hospitality HUB is a nonprofit working to end homelessness in Memphis. They offer many services which those experiencing homelessness need on a daily basis, but which often fall through the cracks. For example, they offer
Assistance obtaining birth certificates and state-issued ID cards
Assistance arranging transportation to job interviews
Assistance arranging transportation to other cities where HUB clients have loved ones
Lockers where clients can store their belongings
A temporary mailing address
Stations where clients can check their email
Help getting into substance abuse and mental health programs
Opportunities to earn cash by the day clearing out blight in the city
The Hospitality HUB just began construction of the HUB Hotel, which will be Shelby County's first barrier-free shelter for women. The HUB also built HUB Studios, five small units across from their future headquarters at 590 Washington. These units will shelter those who qualify for housing assistance, but who are waiting for space to become available in other programs.
If their single "Rock Yo Body" is any indication, the music in Court Square on the 31st will be outstanding, and so will the vibe. Come on out and be a part of it!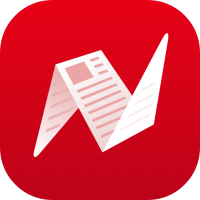 This is original content from NewsBreak's Creator Program. Join today to publish and share your own content.