At BBQ Fest, there's a lot more involved than just the cooking
Every May, my teammates and I compete in the world championships of barbecue (known to the locals as "BBQ Fest"), held in Memphis, Tennessee as part of a month-long festival. The competition lasts four days, but months of planning happen behind the scenes.
In this article, I will provide you with a complete look at how a barbecue team operates from start to finish. I will discuss the types of barbecue teams, how they are named, and what functions non-cooking team members perform.
Furthermore, I will talk about budgets, memberships and sponsorships, and I will break down the timeline over a period of months. Finally, I will discuss the most important aspect of being on a team, the food, and how you can get some competition-style 'cue.
You don't have to know how to cook to be on a barbecue team
Our team has approximately 40 members, and only 6 or 7 of them tend the pit. We have plenty of other duties team members carry out. These include
Running to the grocery tent and beer tent for supplies
Sponsor relations
Member recruitment
Bringing non-barbecue side dishes
Assisting the cooks in whatever ways they request
Cleaning up; in particular, getting the booth in pristine shape Saturday morning before the judges come
Load-in, booth build, booth decoration, and load-out
Bartending
Our team is a licensed corporation and it files a tax return at the end of every year. As a corporation, we have a board of directors including a president, vice-president, secretary, treasurer, director of engineering, director of public relations (that's me!), and pitmaster.
What's in a name?
Barbecue teams tend to have names that are some kind of take on pig, hog, barbecue, or something similar. My team is named The Moody Ques, a play on the rock band The Moody Blues. My former team's name was The Ques Brothers, a play on The Blues Brothers.
Some other examples of team names:
Ad Ribbers
Voodoo Que
Barbecue Republic
Squeal Street BBQ (a play on Beale Street, Memphis' most famous street)
Sweet Swine O' Mine
Types of teams and competitions
At BBQ Fest in Memphis, most teams compete in one of the "Big Three" categories: Ribs, Shoulder, or Whole Hog. There are also Patio Porker teams, backyard competitors who are limited to a 10x10 foot booth and who must cook ribs. After being a Patio Porker team for three years, or if your team wins that competition category, you must move up to one of the Big Three.
My team, The Moody Ques, competes principally in Shoulder.
There are also ancillary competitions you can enter, including
Beef
Seafood
Wings
Sauce
Turkey
Exotic (one year we entered antelope)
Best Booth
Best T-shirt
Ms. Piggie Idol, a song-and-dance competition
There are generally two types of teams. There are professional teams who make a living out of competing, and who travel "the circuit." These teams tend to be small (6 to 10 members) and have minimal booth decorations.
The other teams are local and regional teams who are there for the party as much as they are to compete. These teams can be as small as the circuit teams or as large as 50–60 members.
The Moody Ques fall into the latter type. The rest of this post applies to this type of team.
Budget
Being on a competition barbecue team is not cheap! Five-figure budgets are common for all but the smallest teams, and I would not be surprised if some team budgets hit the six-figure mark… for a four-day event. Can you believe it?
My team always constructs a two-story booth, which is necessary to hold our members and guests. For that reason, we need scaffolding, which costs in the neighborhood of $5000–6000.
We are also competitors, and frequent winners, in Best Booth. That requires considerable expense for decorations and supplies.
We also have to budget for equipment such as smokers and refrigerators. We also have to buy not only the competition meat, but meat to feed our team members and their guests for four days.
Then there's alcohol. That can set a team like ours back $2000 easily.
Memberships
The main source of funds to cover our expenses is through team memberships. Our member dues for 2020 BBQ Fest, had it happened (it was canceled due to COVID-19), would have been $430. As a member of our team, you get
Entry to BBQ Fest each of the four public days
All-you-can-eat meals and all-you-can-drink beverages, including beer, wine, liquor, and our famous Jello shots and spiked gummi bears
A team T-shirt
An invite to a March "MEAT and Greet" that is the team-wide planning and information session
A rubber wristband that identifies you as a team member
Paper wristbands so you can get guests in the booth during the peak times of 7 p.m. to 12 a.m. Thursday and Friday nights
Sponsorships
For many teams, membership fees alone won't cover yearly expenses. Those teams seek corporate sponsorships to make up the remainder. Why would a company want to sponsor a barbecue team?
A reward for employees. They get to have a big party and taste some of the best barbecue in the world.
A place to woo potential clients. A lot of business gets done at BBQ Fest. It's networking minus the formality of a meeting room and business-casual attire.
Advertising. Sponsors can place signage inside the booth, and outside as well if they are a team's title/presenting sponsor. They can also do giveaways in the booth. Winning Best Booth was a big deal for our sponsors, because many people came by to see our booth — and their logo.
Some teams do a "sponsor night" where the sponsor takes over the booth for one evening, and team members serve the sponsor and the sponsor's invited guests. Team members are generally forbidden from inviting their own guests on sponsor night.
My team the Moody Ques has always considered sponsor night too high of a price to pay: We'll do sponsor lunches, but a night where we can't bring guests and have to be glorified waiters and waitresses is a sacrifice we'd rather not make. We prefer sponsors who want to party the entire 4 days with us, rather than order us around for one evening.
Here are a few past and current sponsor companies for my team:
WordPress was our sponsor for the first two years. Yes, that WordPress. One of our team members works for Audrey Capital, its parent company. The big cheese, Matt Mullenweg, and his team held their annual company meetings at BBQ Fest. One year Matt brought Tim Ferriss (author of The 4-Hour Work Week) to the booth!
Start Co. is a Memphis company that provides resources and mentoring to entrepreneurs. They were our 2014 sponsors. It was a pleasure rubbing elbows with the future of business in our city.
Holliday Flowers is a florist and event planning company. Not only are their creative skills reflected on the outside of our booths, resulting in Best Booth wins, but on the inside as well. They can make a structure in a muddy park look like a swanky Miami nightclub.
The build-up to BBQ Fest: Timeline
Throughout the year: We talk about BBQ Fest to anyone who will listen, always on the lookout for potential members and sponsors. In 2018 I convinced team leadership to buy koozies so we'd have conversation pieces (our team members tend to hang out in bars a lot).
Late January: We have an initial board meeting to map out the year. We figure out our booth design and T-shirt design, based on the festival's honored country (for 2022 it will be Ghana).
February-May: We meet approximately once every 2–3 weeks in person. Between meetings, we use project management software to communicate, assign work, and make sure everything is on track. Yes, we are the barbecue team that bats around terms like "action items" and "deliverables."
March: We have a team-wide "MEAT & Greet" to get everyone fired up about BBQ Fest. We usually do this on a rooftop, although Memphis weather doesn't always cooperate that early in the season.
March and April: We compete in a couple of regionals to get some practice. Our favorite regionals are in Atoka, Tennessee, about 30 miles north of Memphis, and Southaven, Mississippi, just over the state line.
Early April: We attend the cooks' meeting, where we fill out paperwork and pay for things like electrical power, fire extinguishers, wristbands, and lots of other stuff. Our team treasurer's hand gets tired from writing checks by the end of the meeting.
Early May: We start constructing team bags, with T-shirt, a festival wristband that gets you free admission to the park, team rubber wristband, paper guest wristbands, and sponsor swag.
Of those festival wristbands, 17 team members get a different colored band that gets them into the park 24 hours a day, rather than just public park hours. Being given a "24" is an honor, but it also means hard work is expected! Those team members have to stay after the park closes, clean up, prepare for the next day, and guard the team's belongings.
Second Saturday in May and the following three days: Load-in and booth build. We haul in the cooking equipment and the refrigerators, erect the scaffolding, decorate the booth, and build the interior including the bar and food service area.
The festival
The festival is always held the four days (Wednesday-Saturday) preceding the third Sunday in May. At earliest, it happens May 11–14; at the latest, May 17–20.
Wednesday the park is open from 5 p.m. to 10:30 p.m. This used to be a Friends & Family night but now tickets are sold to the public. Public ticket prices vary from year to year but were most recently seen at $12.
Thursday and Friday are public days with the park open from 11:00 a.m. to 12 midnight, with free admission until 1:00 p.m. both days. Best Booth and Best T-shirt judging happen those days, as well as judging for all the ancillary food categories and Ms. Piggie Idol.
PRO TIP: By health department regulations you must be a team member or an invited guest to go inside a barbecue team booth. However, if you come early Thursday or Friday (before 5 p.m.) and act curious, some teams will invite you in, give you a tour, and offer you some barbecue and a beverage.
Thursday and Friday nights are party time, with over 250 private parties happening inside the park. Guest wristbands to get into those parties are a highly desired commodity. My team hires an off-duty police officer to be our doorman and to handle any problems that arise.
Saturday is judging day. The park is open to the public 10 a.m. to 10 p.m. The shoulder teams are judged first, then the hog teams, then the rib teams.
Part of the judging score is presentation. Three highly-trained judges come to each booth. They want to hear the history of the team, how the pitmaster selected the meats, and they want to hear about the woods used for cooking and the rubs, sauces, and injections that went into the meat. This is very much a sales presentation as much as a cooking presentation.
Saturday night is the awards ceremony. The top three in Patio Porkers are named, followed by the top ten in Whole Hog, Shoulder, and Ribs. Finally, the festival's grand champion is crowned.
Some teams (particularly the competition circuit teams) start tearing down as soon as the awards ceremony ends. We stay and party until they kick us out of the park, then come back Sunday for tear-down and load-out.
Let's get to the good stuff - the food!
Here is a sample list of what a Moody Ques team member might get to eat during the 4 days of BBQ Fest:
Competition pork shoulder
Beef brisket
Smoked sausage
BBQ beer can chicken
BBQ nachos
Smoked wings
Smoked sausage and cheese plates
Bacon-wrapped jalapeno poppers
Picnic lunch with burgers and hot dogs
Sides including smoked Gouda mac & cheese
How to taste some competition-style Memphis barbecue
If you're in the United States and are up for a little travel, here are a couple of recommendations:
Memphis Barbecue Co. is not in Memphis proper, but in a suburb, Horn Lake, Mississippi. The pitmaster, Melissa Cookston, is a multi-time world champion and has been on TV many times. She's also super nice and down-to-earth, and will sit down at your booth and talk barbecue with you. My favorite there is the Big Honkin' Baker, a 1-pound baked potato topped with pulled pork. However, if you've never had Memphis-style BBQ nachos, you should get those.
Memphis Barbecue Co. recently added a second location in Dunwoody, Georgia. If neither of those locations is convenient for you, Melissa ships barbecue nationwide.
Honky Tonk BBQ at 1800 S. Racine in Chicago is run by Willie Wagner, the pitmaster of my 2007–11 team the Ques Brothers. His third-place finish in shoulder in 2008 led to a proclamation by Mayor Daley. Willie is one of the most fascinating people I know, and his barbecue won't disappoint. As the name suggests, the restaurant has a full schedule of live music.
For Memphis-style barbecue at home
Heath Riles is a 70+ time champion in barbecue competitions across North America. He is a great friend and a great teacher, and when the Moody Ques were struggling to get to the next level, Heath reached out to us and let us know, any way he could help us, he wanted to. Heath has a full line of rubs, sauces, marinades, and injections on his website, Heath Riles BBQ. The website also has 7 pages of recipes.
Porkosaurus is a legendary team at BBQ Fest, with multiple championships to their credit. They sell rubs, sauces, brisket and steak seasoning, and coleslaw dressing, as well as rib paddles. They are long-time friends of ours and incredibly generous people. Their products will make your next backyard cookout even better.
Teamwork makes the dream work
As I have shown, there is so much more that goes into a competition barbecue team than just throwing meat on a smoker. We have to recruit members and sponsors, write a budget, and collaborate for months to prepare for four days of competition.
You don't have to be a cook to be on a barbecue team. We need people who aren't afraid of a little heavy lifting. We need engineering skills. We need people who are good talkers. We need people who are good organizers. We need skilled bartenders. It takes many types to make the whole team work.
We decided to take 2021 off. BBQ Fest happened but there were so many COVID regulations that we didn't feel it would be the same festive atmosphere. We plan to return in 2022.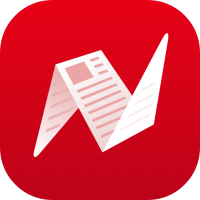 This is original content from NewsBreak's Creator Program. Join today to publish and share your own content.