Get vaccinated and get a treat from the Market
In March and April, as the COVID-19 vaccines opened to all adults, the Shelby County Health Department touted a map of dozens of vaccine sites throughout the county. However, one ZIP code was conspicuous in not having a vaccine site: 38103.
The city center lies within that ZIP code, as does a booming residential market and hundreds of thousands of square feet of premium office space. FedExForum, the Orpheum, the National Civil Rights Museum, AutoZone Park, and the Beale Street entertainment district are among the anchors of the 38103 ZIP code.
Many in 38103 do not have regular access to a vehicle, not for financial reasons but by personal choice. The neighborhood is the most walkable in the city, and for that reason, many who live here find a car to be an unnecessary expense.
However, that does sometimes leave carless Downtown Memphis residents challenged to obtain access to certain services. Getting vaccinated for COVID-19 was such a service for months after the vaccine became available.
Fate played a part in that occurrence. The Downtown Walgreens at N. Main and Madison was preparing to offer the vaccine, just as many other Walgreens locations around town were doing. However, the snowstorm of mid-February 2021 caused a pipe burst. This closed the Downtown Walgreens pharmacy until late April.
If you haven't been vaccinated and are undecided whether to get it...
This Twitter thread from independent data analyst James Aycock is an excellent explainer why you should consider getting the shot.
70% has always been promoted as the percent of the population that needs to become immune to COVID for Shelby County to obtain herd immunity. This immunity can be obtained in individuals either by having had the virus or having been fully vaccinated. Aycock's data suggests that number has been reached.
However, the goal posts moved. The 70% target was based on the original (Wuhan) strain of the virus. The newer Delta variant, which wreaked havoc on India's health care system in the late winter and early spring, is so much more infectious that an 80% target is needed to reach herd immunity.
Aycock reports that local COVID statistics are beginning to show an uptick that is likely related to Delta. Case rates among unvaccinated people rose from 4.0 per day per 100,000 to 5.8 per day. The Shelby County Health Department Twitter (@shelbytnhealth) reported an average of 57 cases per day for Tuesday, July 6, where the previous week the average lingered in the 20s and low 30s.
Areas with low vaccination rates are predicted to become hotspots of outbreaks of the Delta variant. The pop-up site at Cordelia's Market is a chance to make sure that 38103 does not become one of those areas - even for residents who don't have cars.
About the pop-up vaccination site
Vaccinations are free to the public and will be given out at Cordelia's Market, 737 Harbor Bend Rd. on Mud Island, from 3 p.m. to 6 p.m. Saturday, July 10. It is a joint effort among the Market, the Memphis Fire Department Healthcare Navigator Program, and the University of Tennessee Health Sciences Center.
Recipients of the vaccine will have their choice of Johnson & Johnson (one dose) or Pfizer (first of two doses). To say thank you for being good neighbors, Cordelia's Market will treat each recipient to a free hot dog and a free soft drink.
If you can't make it to Cordelia's on the 10th, the Downtown Walgreens at N. Main and Madison now has its vaccination program up and running. Vaccines are free and can be scheduled through the Walgreens website.
Wherever you go to get vaccinated, please remember to wear a face covering and stay 6 feet apart from other unvaccinated people.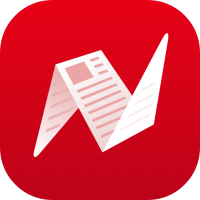 This is original content from NewsBreak's Creator Program. Join today to publish and share your own content.