Discover hidden gems of Memphis with this shuttle service
The sights of Downtown Memphis are well-known around the world. There's "the South's Grand Hotel," the Peabody, with its legendary marching ducks. There's the music Mecca known as Beale Street. There's FedExForum, home of the Memphis Grizzlies. There's The National Civil Rights Museum on the site of the former Lorraine Motel. There's BBQ joint The Rendezvous which has served presidents and rock stars.
However, if you stick just to Downtown proper, you are missing some hidden gems. Neighborhoods near Downtown have plenty to offer as well. The attractions are not as well known but worth your visit. In this post, we will look at some of the attractions in Uptown, Mud Island, Smoky City, Crosstown, The Edge, and the Medical Center District.
A reason these places are lesser-known is that they have not, in the past, been easy to get to. They are all a bit of a far walk from Downtown Memphis, and some of the neighborhoods along the way are of questionable safety.
Groove on Demand to the rescue!
Groove on Demand is a transportation service that acts as a hybrid between a bus and a rideshare. It covers all the neighborhoods listed above. To use Groove:
Enter your current location and your desired destination in the Groove on Demand app;
The app will direct you to a bus stop conveniently located within a few minutes' walk of your current location;
The Groove shuttle will drop you off at a stop only a few minutes' walk from your destination;
Your credit card is billed $1.25. ($0.50 for those with MATA senior or disabled ID cards or a Shelby County student ID card. Additional riders going on the same trip $0.75)
Groove's current hours are 7 AM-8 PM Monday-Friday. Hopefully, the service will prove popular enough that it will expand to weekend hours at some future date.
Let's have a look at some of the many places Groove on Demand can take you.
Cordelia's Market, 737 Harbor Bend Rd., Mud Island
This is the grocery of Mud Island's Harbor Town community. This grocery is known to carry a lot of locally-made products. They have a butcher and a deli, and carefully curate their meats and produce. A floral department offers arrangements created in-house. Their grab & go section is one of the best in the city. They have a wine and cheese club that is a monthly subscription.
Cordelia's also has a Market Cafe with a selection of local and regional beers on tap. The North Patio is a great place to dine al fresco, meet people who live on the Island, and listen to live music.
Grind City Brewery, 76 Waterworks, Uptown/North Memphis
The grounds of this brewery are breathtakingly beautiful, with views of the Pyramid and the "M" bridge as well as Downtown Memphis. A large open field is perfect for weekly yoga classes. They have plenty of indoor seating too.
Popular beers include Godhopper Hazy IPA, Poppy's Pils, Viva Las Lager, and a malt liquor named Tiger Tail in honor of our Memphis Tigers. Plenty of other beer styles, including seltzers, are on tap as well.
Hours:
Wednesday-Thursday: 5 p.m. to 10 p.m.
Friday-Saturday: 12 p.m. to 10 p.m.
Sunday: 12 p.m. to 7 p.m.
Slave Haven Underground Railroad Museum, 826 N. Second, Uptown/North Memphis
This antebellum home was a stop on the Underground Railroad from 1855 through the Civil War. Slaves would stop at the estate of stockyard owner Jacob Burkle on the outskirts (at the time) of Memphis as they made their way north to freedom. You'll learn about the antislavery movement in Memphis, and you'll get to see where runaway slaves were kept well-hidden.
Tour hours:
June to August: 10 a.m. to 5 p.m.
The rest of the year: 10 a.m. to 4 p.m.
Cozy Corner BBQ, 735 N. Parkway, Smoky City
Considered by many to be Memphis' best barbecue joint. You can't go wrong with anything on the menu, but the two items that are must-try are the ribs and the BBQ whole Cornish hens. Those dishes come with sides, and the one you shouldn't pass up is the BBQ spaghetti.
Cozy Corner has been around since 1977 and co-founder Desiree Robinson was recently inducted into the BBQ Hall of Fame.
Hours:
Tuesday-Saturcay 11:00 a.m. to 8:00 p.m.
Sunday 11:00 a.m. to 4:00 p.m.
Edge Motor Museum, 645 Marshall, The Edge District
The Edge District, the area east of Fourth and west of Manassas, including Madison, Marshall, Monroe, and Union, used to be the city's original auto dealership row. The dealerships have moved to points east, but arising in their place is Memphis' only car museum. View iconic sports cars from the end of World War II through the early 1970s and hear the stories they tell about the times.
Admission is $10 per adult, $5 per child, and $30 for family groups of 4 or more.
Hours:
Monday-Friday: 10:30 a.m. to 5:00 p.m.
Saturday: 11:00 a.m. to 3:00 p.m.
Sunday: 12:00 p.m. to 4:00 p.m.
While you're in the neighborhood, take a walk down the street to iconic Sun Studio (corner of Union and Marshall) where Elvis was discovered.
Slim & Husky's, 634 Union, The Edge District
Downtown Memphis is rich in great pizza choices, with an Aldo's Pizza Pies location, a wood-fired pizza oven at the Silly Goose Lounge, and the Little Bettie pizza kitchen inside the Downtown WIseacre taproom. However, many feel that this hip-hop-themed pizzeria just outside Downtown makes the best pies in town.
Slim & Husky's has 8 pizzas on their regular menu. These include The Smokin' Herb with a white sauce, mushrooms, red onions, and your choice of smoked chicken or smoked salmon; and the Cee No Green, which as you might guess is a meat pizza with ground beef, pepperoni, bacon, Canadian bacon, and sausage. You can also build your own pie. Add a gourmet cinnamon roll for dessert.
Hours:
11:00 a.m. to 9:00 p.m. Sunday-Thursday
11:00 a.m. to 11:00 p.m. Friday-Saturday
Note that this place is extremely popular and lines can get long during peak dining hours. Also note that, being a hip-hop pizzeria, some of the songs they play contain adult lyrics.
Global Cafe, 1350 Concourse Ave., Crosstown
One of my favorite restaurants in Memphis, this food hall brings together three immigrant/refugee chefs under one roof. You can try a diverse array of ethnic foods including Syrian, Sudanese, and Venezuelan. The food is delicious, the portions large, and the prices reasonable.
Global Cafe is in the Crosstown Concourse shopping center, so why not do a little exploring of what the center offers before or after your meal?
Crosstown Brewing Co., 1264 Concourse Ave., Crosstown
A block down the street from Crosstown Concourse is this brewery, known for its award-winning beers and great live music. They too have a wide selection on tap, but the Crosstown Traffic IPA is the beer for which they are best known.
Taproom hours:
Monday-Tuesday: 2 p.m. to 10 p.m.
Wednesday-Saturday: 12 p.m. to 10 p.m.
Sunday: 12 p.m. to 8 p.m.
Vietnamese restaurants on and near Cleveland, Crosstown
A large portion of Memphis' Vietnamese population lives in the area around Poplar, Cleveland, Madison, and Avalon. Therefore, this area is the place to do to try some authentic Vietnamese food.
Los Comales, 1322 Madison, Crosstown
Popular Mexican restaurant with all the dishes you would expect. Daily specials. Full bar with margaritas, tequila, mixed drinks, and many beers including Mexican beers.
Hours:
Monday-Thursday: 10 a.m. to 9:30 p.m.
Friday-Saturday: 10 a.m. to 10:30 p.m.
Sunday: 10 a.m. to 10 p.m.
In Summary
The Groove on Demand shuttle is your ticket to great Memphis experiences that lie just outside the boundaries of Downtown. Combining the convenience of rideshare with the affordability of bus service, it is a fabulous way to discover new destinations.
NOTE: Restaurant and attraction hours are subject to change. Your best bet is to call ahead and confirm.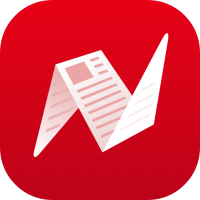 This is original content from NewsBreak's Creator Program. Join today to publish and share your own content.