From a longtime resident of the neighborhood
Statistically speaking, the 38103 ZIP code, which encompasses most of Downtown Memphis, is among the safest in the city. However, when visiting, you should still be aware you are in a dense, urban area and take appropriate precautions.
I've lived in Downtown Memphis for 19 years. Based on my experiences, here are some tips to help keep you safe as you explore the many dining, shopping, and entertainment options.
Find your sense of direction
Many people have a tough time determining North, South, East, and West, especially when you're in a strange city. Not knowing where you are or which direction you're traveling can make you more vulnerable to crime. If you're in Downtown Memphis, here's a handy way to know which direction you're facing.
You're facing the river = West
Your left side is closer to the river = North
Your back is to the river = East
Your right side is closer to the river = South
The Blue Suede Brigade is here to help
Look for the ladies and gentlemen in light blue polos and navy pants walking, biking, or Segwaying the Downtown streets. They are the Blue Suede Brigade, an arm of the Downtown Memphis Commission. They are here to provide information, answer questions, and help you get where you need to go.
They are also here to protect. If you encounter a situation in which you feel unsafe, give them a ring at 901-281-9146 and they will be there within minutes.
Don't give money to panhandlers
It can be tempting to answer what seems to be a genuine plea for help, but there are a couple of reasons why you should not do this.
First of all, even if the panhandler is sincere, pulling your money out on a public street is not a good idea. You never know who else is around, waiting for an opportunity.
Second, although panhandlers will tell you that they need money for food or shelter, the sad truth is that most of the time, your donation will fund a bad habit. It will likely be spent on alcohol or drugs.
If you want to guarantee your money helps those in need, make a donation to the Hospitality HUB. This is a Downtown nonprofit that assists those experiencing homelessness with all aspects of their life. The HUB provides lockers to store their valuables, a station to check their email, and a temporary mailing address. The HUB also assists with obtaining state I.D., arranging temporary shelter, and arranging transportation to job interviews.
Don't leave spare change in your parked car
To you, it looks like the change you got back from your trip through the fast-food drive-thru. To the people roaming the streets, it looks like a financing plan for their next crack rock.
You may think, "That's ridiculous, no one is going to break a car window that costs hundreds of dollars to repair for fifty-some-odd cents in change." Think that at your own risk.
Keep your valuables closed, within your line of sight, and if possible within your grasp
I've heard it so many times. A woman will go out to a bar or club and put her purse down to her left. She'll leave the purse open so she can access her phone easily. Then she'll get in a conversation with a friend to her right, lean in, and not look in the other direction for 5 or 10 minutes.
Then she'll reach into her purse and realize her phone is no longer there.
Or she'll reach for her purse and find it's gone entirely.
Anything of value that you take out with you should remain in your sight at all times, and if you can maintain constant physical contact, all the better. Better still, ask yourself, "Do I really need to take this with me?" and if the answer is no, leave it at your home or hotel.
Use the Groove on Demand ride service to get to points near Downtown
There are a lot of good places to go that are outside of the borders of Downtown. You could walk there, but they are a bit of a far walk. Also, you would have to walk through some neighborhoods that are not entirely safe, especially not at night. To list three examples:
For these trips, you can rely on Groove on Demand, a rideshare service. Groove is like Lyft or Uber in that you use an app to order your ride. It's like a bus in that you go to a stop a short walk away to be picked up. It costs $1.25 a ride and operates Monday-Friday 7 a.m. to 8 p.m.
Flashing red lights are often traps
Late at night - around midnight - certain traffic lights are set to flashing red in all directions, turning the intersections into four-way stops. If you encounter one of these, don't roll through it. Come to a complete stop and keep your car still for a count of 2 or 3. There may very well be a cop lurking in the shadows waiting to write you a ticket.
People who claim they did come to a full stop say they got written tickets anyway, which is why I recommend the count of 2 or 3. Leave no doubt that you stopped.
Union at Main is an intersection where this commonly happens, as is MLK Ave, at Walnut.
Don't take shortcuts down alleys
Even during the day, I don't advise this. The only two times in 19 years I've had a scare with a would-be robber both occurred in an alley, in daylight.
I know, you're tired. I know, you have food with you. I know, it's raining. Take the long route anyway. Stay on well-lit and well-traveled paths.
If you need to use a public computer...
Normally the place to do this would be the Cossitt Library at S. Front St. and Monroe Avenue. However, it is currently closed for renovations.
The next closest public library is the Cornelia Crenshaw Memorial Library at 531 Vance. It is open Monday-Saturday 10 a.m. to 6 p.m. and is closed on Sunday. This is about a block east of Danny Thomas Blvd. on Vance. It is safe to walk to this neighborhood during the day but I recommend being out of it by dark. Alternately, you could use Groove on Demand (see above) to get there.
"Hey baby, you look good! Want to go have some fun?"
This is a common scam. Two women approach a man inside a bar, or sometimes outside, and introduce themselves with the line above. There's a male accomplice outside with a gun. If the target takes the women up on their offer, he'll be robbed.
Be extremely wary of anyone you don't know who approaches you in a Downtown bar. Tell the ladies you're flattered, but you're waiting to meet up with your girlfriend. They'll move on and find a more willing victim.
This scam is most prevalent around the New Year's holiday, which brings me to an additional point. Anytime a large number of drunk, not street-smart people are expected to be Downtown (New Year's Eve, St. Patrick's Day, Memphis in May Beale Street Music Fest, Halloween), the scammers come out in droves. Be extra on guard at those times.
In summary...
Despite the warnings I have listed here, I love Downtown Memphis and cannot imagine living anywhere else. I invite you to come here and experience for yourself why I love my neighborhood. If you keep the tips above in mind, you should have no trouble staying safe.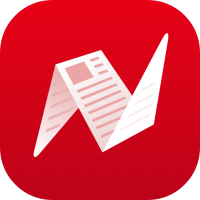 This is original content from NewsBreak's Creator Program. Join today to publish and share your own content.