How people are finding new ways to make a living
The catastrophic impact that Covid-19 had on employees forced many skilled professionals to seek out opportunities online.
For many industries talent is becoming more accessible through various online platforms devoted to freelances.
Today there is a huge demand for people with specific skills in B2B Sales, IT, content writing, eCommerce, social media, marketing and project management.
This article will discuss consideration for the next generation of employees.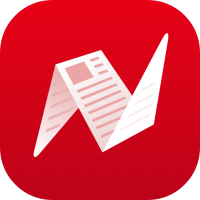 Feedback
Yesterday I spoke to a digital marketeer who found work within a few weeks, she said that "I quickly realised that there was an urgent need for my skills across multiple industry sectors."
Thousands of projects are now being channelled through freelance platforms.
Freelancing is fast becoming the new way of working. During the previous downturn in 2008, there was no proper marketplace for brands to engage with the vast pool of independent workers.
The market is ripe for services that support businesses to connect with expert freelancers in a cost-effective fashion.
Freelancers are not only being hired by start-ups, plenty of big brands are on board too. Take media publishers and the eCommerce industry, for example, two sectors that have embraced freelance channels to tap into the global talent pool.
Timing
The timing is perfect for online platforms in 2021, particularly those that offer a niche service.
Freelance demand is growing exponentially due to the speed of digital adoption during the global pandemic.
People are more flexible and businesses recognise that this agility is a game-changer.
Video source.
A hybrid workforce can leverage the strengths of existing employees while plugging skill gaps with freelancers.
A hybrid working model brings cutting-edge innovation and vast experience to the table.
The pandemic accelerated remote working in the past year. Working from home has levelled the playing for all stakeholders.
Data
Over a third of the American workforce freelanced during the pandemic. Before that, there was already a 22 per cent increase in freelancing in the US, from 2019 to 2020.
The fact is that remote working is here to stay.
This seismic shift in ways of working is expected to boost the pool of freelancers as people prioritise work-life balance whereas companies seek to slash overheads in the post-pandemic world.
So all the indicators point towards a hybrid workforce in the future. A new world where skills will trump tenure as the demand for freelancers is showing no signs of slowing down anytime, if ever.
The impact of technology
The rise of digital platforms that source talent has created a new marketplace, a go-to place for skilled freelancers and companies looking for an on-demand workforce, transforming talent models and business strategies in the process.
Hiring the right people in the right place at the right time equates to success in the modern world.
Economic uncertainty and demographic shifts in an era of technological change is the bedrock to build a hybrid working model for tomorrow.
Fast talent
While research shows that more freelancers are being hired, by all types of organisations and across business functions, speed seems to be the key driver.
Often talent is needed in a hurry.
Competitive advantage is shifting due to the demand for instant talent.
Early adopters of freelance platforms see the future workforce model as a blend of freelance and permanent employees, at a time when millions of highly skilled professionals are in the market for flexible remote work opportunities.
Freelancers offer the potential for instant growth, an avenue that companies recognise as a source for value creation, and many are using niche platforms to connect with potential employers.
The gig is changing
The gig economy is a generic term thrown about to describe the freelancing shift and ways of working.
But change is afoot.
Emerging service providers are offering businesses with bespoke, tailored fit talent. A refined model built on a promise rather than a commodity.
Introducing professional experts, who deliver commercial results, are deserving of performance-based rewards.
Niche services aim to differentiate their freelancers to protect them from the commodity-conveyor.
The market for specialist on-demand skills occupies a particular space within the so-called "Gig economy" spectrum.
Final thoughts
Professionals with niche skills flock to "Fair-trade" employers.
I repeat: change is afoot.
Global platforms with millions of freelances, sold as disposable commodities, will give way to specialist sector providers.
Small is beautiful!
The world economy only works when people work. So the global economy is fundamentally dependant on people.
You and me. Not money or wealthy organisations.