Manchester United fans push to oust wealthy US shareholders
Last weekend the biggest match of the premier league season, Manchester United versus Liverpool, was postponed due to protests by the home fans in Manchester.
I use the word protest loosely, as United fans stormed the stadium, which is trespassing in the eyes of the law.
Protests were in response to United's unpopular American owners, the Glazer family.
And there's more to follow.
According to reports, Manchester United supporters claim that further action is in the pipeline after they infiltrated the Old Trafford stadium last Sunday.
Sunday's events were triggered following Glazer's decision to support the abandoned European Super League.
United fans are aggrieved given that they were ignored, completely overlooked rather, while United played a key role in the launch of the despised European Super League.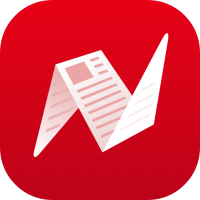 People Power
Fan opposition to the Glazers' ownership has been bubbling under the service for over a decade now, the breakaway competition (ESL) was simply the straw that broke the camels back.
Actually, it was more than a straw, a wrecking ball would be a better description, certainly in the eyes of the angered fans.
United have ramped up the security around the stadium given how easily 200 protestors broke in Old Trafford with little resistance.
While most protestors were there peacefully, some threw bottles, lit and threw flares before eventually clashing with Police.
Video source
The Times reported that United fans have planned more demonstration, which is "already underway" (QUOTE)
Fans want answers
This raises some questions:
What plans await United at the next home game?
What sanctions, if any, will United suffer as a result of this unrest?
On Wednesday, May 12, United will host Leicester City at Old Trafford, which is a potential target for disgruntled fans.
Then there's the rearranged match with Liverpool that has yet to be scheduled, but it's a fixture that's likely to spark rebellious action from rebellious fans.
How well the United hierarchy will handle any resistance is unknown, only time will tell.
Video source
Football supporters trust
In a recent letter from the Manchester United Supporters Trust they week wrote:
No one wants what happened at Old Trafford yesterday to be a regular event.
They added.
We don't want to spend our days off work protesting outside our football ground.
The organisation was very clear about its motives and intent going forward.
What happened was the culmination of 16 years in which your family's ownership of the club has driven us into debt and decline and we have felt ever more side-lined and ignored.
As for question 2, 'What sanctions' await United as a result of this unrest is anyone's guess.
The Football Association, the Premier League and the Greater Manchester police launched an investigation into the events at Old Trafford last Sunday. Some sanctions could include:
A financial fine
A ban from competition
Points deduction
A transfer ban
A large bill from Greater Manchester police
Although the vast majority of United fans condemned the criminal damage caused during last weekends protest, the club may have to pay a hefty price for security breaches, which will impact the brand.
Video source
Former United captain and club icon, Roy Keane, shared his thoughts last Sunday when he said:
This is a sign of what is to come.
Keane acknowledged the pent up frustration held by loyal United supporters before adding:
Sometimes you have to put a marker down for people to take notice.
He preempted that the owners of United must now surely recognise that:
These fans are deadly serious.
Keane concluded with a warning:
This is just the start for United fans and their plan is for the United owners to give in and sell the club.
Final thoughts
How far Manchester United fans are prepared to pursue this initiative is unclear, but they do have the power to impose their own sanctions, such as:
Protests at every game
Cancel season tickets
Boycott merchandise sales
Boycott affiliated brands and sponsors
The list is endless.
One thing is certain though, wealthy owners who ignore their customers, fans rather, are no longer untouchable in the modern world. The cost of their oversights will be revealed by lost revenue in time.
Watch this space!