Our two pups go nuts when a brown box is delivered
Our family Dog, Daphne, is a Trojan. A few years ago she gave birth to seven pups.
From 1 am and 8 am on a random Tuesday morning in April 2019 seven new lives entered the world, one by one.
Amazing!
All seven were female, not a single male insight.
So allow me to introduce you to the ladies:
Big-Betha (aka Bertie) — The "'Black-sheep," loud and the biggest in the litter
Chloe (aka BoBo) — Beautiful, with a tan coat and white socks
Daisy — Silky smooth with brindle fur and white socks like Chloe
Harley — The tiny firstborn with a scruffy black coat
Lily — Jet black with white socks too
Sootie — All black, with speckles of brindle peppered on her coat and paws
Willow — Small like a willow with a stunning multi-brindle coat
This article is about how 2 members of the litter, Bertie and Bobo, embraced online retailing.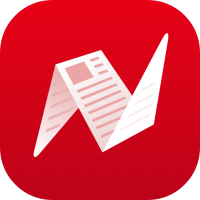 Online orders
Most weeks we get orders delivered from online retailers. Regardless of what it is, our dogs think it's theirs as they hyperactively hover and frantically sniff until they know exactly what the brown box contains.
More often than not, they're disappointed.
Although once a month the contents of one such brown box are theirs.
Every month our dogs get their very own subscription box
To convey the furry frenzy that follows when our local driver delivers Buster Box, allow me to share a short clip of the excitement that engulfs our home.
Video source
Sales in the online pet market have exploded in recent years.
Another Pup
Just a few miles away lives another litter-fellow, Willow. Born from the litter she exhibits similar possessive traits whenever she gets treats.
Video source
Given that that Bobo, Willow and Bertie share the same DNA its not surprising that their behaviours reflect one another when doggie treats arrive at the door.
You can almost hear them saying:
"They're mine ... all mine ... Muh-hahaha"
K9 Consumers
Our best friends have taken to online retailing like Ducks to water. Just check out their reaction to this months order in the clip below, which arrived only a few days ago.
Video source
Our furry fanatics delight when the fruits of online orders manifest a couple of days later.
It's fair to say Dogs, and indeed other pets, are eCommerce consumers in their own right.