A discussion about the role that one industry played to help communities in need
Image source
In less than a month last year, the coronavirus pandemic overwhelmed the Italian healthcare system.
Soon after Covid-19 gripped New York, a city where infection cases quickly surpassed most countries.
The Lombardy region of Italy was one of the worst affected. Experts on the ground rightly predicted that the rapid escalation in Italy was a sign of what the rest of the world could expect.
How accurate they were.
New York on the other hand continues to endure infectious waves, as illustrated below.
Image source
One thing that can stave off the grip of a pandemic is "time", a key enabler if mismanaged. Meaning that healthcare systems need time to get on top of such situations - we're all familiar with the phrase "flattening the curve" by now.
This is precisely where eCommerce came to the table.
But more on that in a moment.
For now, let's take a quick look at some of the most pressing challenges that healthcare workers faced every day.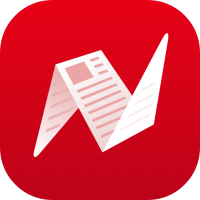 The Healthcare System
Healthcare systems worldwide were inundated in 2020, to state the obvious. The influx of new patients resulted in frontline staff struggling to cope.
Medical operations were cancelled at an exponential rate.
Access to essential supplies, like face masks, respirators and ventilators, suddenly became an auction.
Governments around the world built temporary test centres, and care centres too.
Then there was the issue of resources, or a distinct lack of qualified personnel, whereby overwhelmed doctors and overworked nurses were in high demand, but scarce on the ground.
They too fell ill, compounding the problem.
In parallel, social and economic disruptions fuelled the crisis.
Social distancing guidelines and the closure of high-street stores mitigated the risk for communities by flattening the curve, but a wider set of resulting implications impacted other dimensions of public health.
Mental health
Mental health was a concern, it still is. Especially for healthcare workers, the frontline staff who witnessed the grotesque impact of the virus first hand.
Image source
Social distancing and self-isolation contradicted basic human needs, causing conflict, anxiety, and depression. This inevitably placed further strain on healthcare systems that were already at breaking point.
Lockdown, or rather being forced to stay at home posed a question:
How can we access essential supplies?
As an eCommerce professional, here are a few ways how one industry helped society during the Covid-crisis.
The eCommerce Solution
Online retail was a business channel that rose to the occasion, helping businesses, consumers and economies but more importantly, the healthcare industry.
Video source
From my observation, below are some of the ways that the eCommerce industry is demonstrated an unwavering show of support:
№ 1 — Reducing the Spread
A significant proportion of the population had to avoid public areas, like shopping centres. So there was an immediate need for essentials to be delivered by courier, contactless of course.
With this in mind, the increased reliability of eCommerce meant that customers could use online Web0stores to avoid public areas, help reduce the spread of coronavirus while having basic needs met in the process, such as:
So by staying at home, people still had access to the items they needed without risking the spread of Covid-19.
Also, carriers delivered a contactless service during the final mile.
№ 2 — Better Supply Chain
At the time the global supply chain was under strain. Online retail removed much of that uncertainty. You see, online retail is much better equipped than high-street retail to cope with spikes in demand.
Specifically, online retailers had immediate access to large quantities of stock from a central warehouse. They could also ship each item much faster to the end-user.
Products do not need to be transported to a store before making their way into the hands of consumers.
№ 3 — Health Products
People were not buying vacations or high-end luxury products as frequently. This resulted in an increased demand for nutrition, vitamins, supplements and other health-related products.
Online retailers were in effect supporting physical/mental health, by providing the convenience of shipping these items to consumers homes.
When we reflect on the short-term implications, access to health products online can certainly impact health considerations for a cohort of consumers.
Image source
Final Thoughts
As mentioned, "time" and "human behaviour" are enablers that can fuel or arrest a pandemic, not least to relieve or strain overstretched healthcare systems.
Nobody could predict how much the coronavirus would impact the global economy, businesses, individuals, and healthcare systems were flying blind.
That was a huge unknown 12 months ago.
While the early prognosis looked bleak last year, the economic "V-bounce", or hope of recovery in the aftermath, seems to be underway in some countries and industry sectors in 2021.
Video source
Chris Pleasance wrote about one such success story in a recent article:
China's economy grew 18.3 in the first quarter of this year compared with 2020 - Chris Pleasance
Despite the uncertainty, online retailing continues to perform, albeit interrupted.
While fortuitous factors had a positive impact on the eCommerce sector, it is a symbol of hope.
Hope is a good thing, may be the best of the things. And a good thing never dies. - Andy Dufresne, The Shawshank Redemption