A discussion about the pros and cons of charismatic leaders
Image by xboctoba from Pixabay
Followers are more likely to attribute charisma to leaders who inspire them with emotional appeal than they are with leaders who deploy authority or even a participative decision-making process.
The ability to see opportunities that others fail to recognize is another reason for a leader to be viewed as having extraordinary charisma, or is it ego?
Video source
This article will explore the elements of charismatic leaders.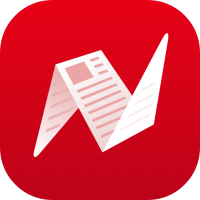 Charismatic Leadership
Timing is critical. The same strategy that may succeed today can completely fail if implemented at the wrong time, earlier or later, when a charismatic leader takes the reigns.
Situational Conditions
Attributions of exceptional ability within a leader are highly dependent on the characteristics of a situation.
Charismatic leaders tend to emerge in crisis situations.
That said, Conger and Kanungo do not consider a crisis as an objective or a necessary situation or condition for charismatic leadership.
Consequences
History left us with examples of both positive and negative charismatics. For instance, take Franklin D. Roosevelt, who was positive, whereas Adolph Hitler was negative.
That said, distinguishing between positive and negative charismatic leaders are not as clear cut as the above examples, especially at the time when they're in power. In the 1930s few knew for certain that Hitler was negative.
Image source
One approach to differentiate between each type of charismatics is by scrutinizing their values and personality.
Former US President, Donald Trump, is considered charismatic, but is he positive or negative?
Power Orientation
Negative charismatic types have high personalized power orientation. A drive that seeks to dominate and subjugate followers on a whim.
The authority for making important decisions is centralized in this type of leader, it's how they operate. Steve Jobs and Jack Welch are two examples.
Video source
Decisions of these types of leaders are deeply embedded in self-glorification and maintaining power than for the welfare of their followers.
I refer to the Trump question above.
In contrast, positive charismatics have a socialized power orientation. These leaders put more emphasis on the internalization of values rather than personal power identification.
Authority is to a large extent delegated by positive charismatics.
Information is shared openly, participation in decision-making is encouraged, and rewards are used to reinforce beneficial behaviour consistent with the mission, vision, values, and objectives of the organization.
The Dark Side
Charismatic leaders tend to make more risky decisions that can result in serious failure. Also, they tend to make determined enemies who use failures as an opportunity or manipulate half-truths to remove a leader from power.
As such optimism and self-confidence are essential to influence others to support a leader's vision. Although excessive optimism or over-confidence makes it more difficult for a leader to recognize flaws in their vision — Toxic aspects evident in the darker side of charisma.
Additionally, experiencing early success followed by the adulation of followers can cause the leader to believe that his or her judgment is infallible.
They can feel all-powerful and untouchable.
Bass (1985) noted that "followers' response to a charismatic leader is likely to be polarized." The same leader arouses extreme admiration in some people and extreme hatred in others at the same time.
Image source
Final Thoughts
Charismatic leadership is risky. So to conclude, allow me to summarize practical takeaways, future implications for organizations.
Charismatic leadership implies a radical change in the strategy and culture of an organization, which is not necessary or appropriate for organizations that are prosperous and successful thus far.
Charisma is a rare, a complex phenomenon that's difficult to regulate or manipulate.
Also, unless institutionalized, the changes made by a charismatic leader may not survive their departure, triggering a costly business transformation.
Here are three practical implications to consider:
Effective leadership cannot rely solely on charisma
Effective leadership is not exclusive to charisma or extroversion
Effective leadership can be both charismatic and transactional
Lessons from situational theories indicate that there are many scenarios and environments where a charismatic leadership style is inappropriate.
Some argue that charismatic leadership styles may not be a good fit for future generations.