The man behind the world's biggest-ever Ponzi scheme has passed away
Bernie Madoff was just over a decade into his 150-year prison sentence in the United States, for running the world's largest Ponzi scheme, when he succumbed to ill health.
The Associated Press news agency shared news of the 82-year-old's death today, quoting an unnamed source.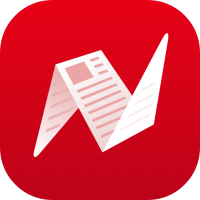 The scam
In 2009 Madoff was convicted as the architect who orchestrating a Ponzi scheme that saw investors lose an estimated $65 billion.
"No other white-collar case is comparable in terms of the scope, duration and enormity of the fraud and the degree of the betrayal" Judge Denny Chin
The sheer scale of Madoff's crimes angered the American public as the fallout was exposed during the country's biggest economic downturn since the Great Depression.
Madoff's hedge fund included well-known Hollywood celebrities, like John Malkovich, Steven Spielberg and Kevin Bacon, which brought global attention to the case.
Video source
Madoff said that he started the scheme back in the 90s when he claimed that it was the last time he actually traded legally, after that all returns reported were completely made up thereafter.
Prosecutors disagreed, saying the fraud started much earlier, likely during the 1970s.
Either way, Madoff's scheme went undetected for decades, until 2008. Members of the Madoff family were involved in the business, though claimed to have had no knowledge that it was in fact a Ponzi scheme.
In 2008, Madoff's two sons, Mark and Andrew, challenged their father about his proposed plan to pay out early bonuses to employees in December 2008.
At this point, Bernie admitted that his business was a scam, and was imploding as markets collapsed.
Mark and Andrew went to the police, and the following day Bernie Madoff was arrested. Mark took his own life in his Manhattan apartment in 2010, two years after his father's arrest.
Four years later, in 2014, Andrew Madoff died of lymphoma, blaming the stress of his father's crimes as the cause of his cancer to return.
Image source
The final curtain
Last year, his lawyer claimed that Madoff was terminally ill and was seeking to leave prison, on compassionate grounds.
His attorney, Brandon Sample, petitioned a US federal judge for his early release, claiming that Madoff was suffering from "terminal kidney disease, among other serious medical conditions".
An article in Washington Post reported that Madoff required a wheelchair and round the clock care. His request for compassionate release was ultimately rejected by US authorities.
In an interview, Madoff told the paper that:
I've served 11 years already, and, quite frankly, I've suffered through it.
He also added:
You know, there hasn't been a day in prison that I haven't felt the guilt for the pain I caused on the victims and for my family.
Image source
Madoff's gargantuan fraud was unveiled as the wheels came off during the 2008 financial crisis. His mask slipped when he was unable to meet the growing demands from his clients to withdraw their funds.
The US Department of Justice's estimated that around 38,000 people fell victim to Madoff's scheme.
Many unsuspecting investors lost their savings, unable to recoup anything.
Just over a decade later, Bernie and his two sons, Mark and Andrew, are no longer with us. Their story is a tragic tale poisoned by greed.