Lessons we can learn from thought leaders of the past
Image by Gordon Johnson from Pixabay
Ancient Chinese philosopher, Lao Tzu, said:
Knowing others is intelligence; knowing yourself is true wisdom. Mastering others is strength; mastering yourself is true power
In today's business world, the significance of leadership and followership cannot be overestimated with respect to the success of an organization.
Tzu's statement touches on three elements in the business world:
The significant role that effective leadership plays in developing and executing a company's vision, mission, and values.
The significance of communication with respect to organizational success and the role that leadership plays in facilitating and driving effective organizational communication.
The complexity between followers, leaders, and self.
This article will explore Taoism and its teachings about the leadership of oneself and others.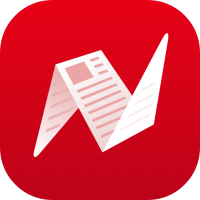 Lao Tzu's Quote
The quote above by Lao Tzu resonates with a key element in effective leadership such as self-awareness, awareness of oneself with respect to others and the dyadic nature of leadership.
What Lao Tzu described as power and mastery can be defined in modern terms as effective leadership — the impact and implications of a psychological contract between a leader and one or more followers.
For such a relationship to be effective, it's vital for a leader to understand his or her followers, their motivation, and to engage with their motives in order to lead effectively.
Video source
Watch your thoughts, they become your words; watch your words, they become your actions; watch your actions, they become your habits; watch your habits, they become your character; watch your character, it becomes your destiny. — Lao Tzu
Mastery
What Lao Tzu describes as 'mastery' translates into modern leadership.
Understanding followers in order to 'master' them may have involved a degree of intimidation and fear in the 6th century. Modern leaders, however, must invest in their follower's motivations in order to realize a shared goal.
If you do not change direction, you may end up where you are heading.
The psychological contract between followers and leaders has changed since Tzu's time. Today it's based on consent. Ineffective leaders lose their best followers by ignoring motives and consent.
Leaders who fail to motivate followers or engender a spirit of resistance, tend to achieve mediocre results at best. This, in turn, leads to poor performance or worse, being stripped of their position.
Image source
Leader and self
Another element of Lao Tzu's proposition describes a leader's relationship with self.
Authentic leadership springs to mind. One that values establishing credibility with followers, deemed essential to gain buy-in for a shared vision.
Hard times arouse an instinctive desire for authenticity. — Coco Chanel
Self-awareness is, therefore, a vital leadership skill. "Embedded in emotional intelligence and considered vital for effective leadership" (Daniel Golemen).
Image source
Final thoughts
Mastering oneself enables leaders to lead in an authentic fashion, focusing on their positive behaviours for the benefit of others.
Those who have a positive impact on follower motivation, are experts in mastering their own emotions and behaviours. Those that can have a real impact, simplified by Loa Tzu:
Mastering yourself is true power.