A spotlight on Ohio's emerging economic-sector dominance
Image by Remy Gieling on Unsplash
As consumers, we rarely stop and think about e-commerce having a physical footprint. That's the magic behind online retailing, that we can buy from anywhere, at any time.
The truth is that fulfilment needs space. And lots of it. To fulfil millions of online orders requires a big facility, which is where Ohio comes to the table.
Ohio tends to be top of the list for many online retailers,
Ohio ticks all the boxes:
Labour force
Low-cost warehousing
Location to carrier networks
Tax incentives
Combined, these factors are enough to convince lots of online retailers to locate their fulfilment operations in the Buckeye state. This is evident from the commercial residents attracted this far, including:
Home depot
Zuilily
JC Penny, and
Amazon
This article will explore the factors that make Ohio the ideal location for online retailers.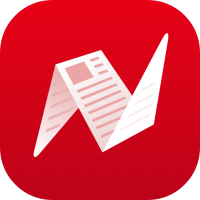 Perfect location
Ohio is by no means a Silicon Valley, but it is the one state that online retailers flock to for their fulfilment centre requirements. According to the Bureau of Labor and Statistics, Ohio is home to more than 750+ warehouse facilities
Also, due to its proximity to the rest of the country, and availability of warehousing, Ohio is a perfect location for online retailers.
75 per cent of the US population are in the middle.
This fact means that Ohio based fulfilment centres can deliver almost 90 per cent of eCommerce orders to consumers within two days.
Video source
An eye on incentives to buck the trend
The Buckeye state is very competitive when it comes to offering business incentives for brands who wish to set up shop.
As a rustbelt state, Ohio was hit hard by the migration of manufacturing left the area, so keen to capitalise on its natural traits with a few bells and whistles to close the deal.
As such, Ohio is committed to infrastructure loans for emerging industries coupled with tax incentives to attract companies to trade within its borders.
Also, property and land prices in Ohio can be anywhere from 20-25 per cent less than that of other states, substantially reducing operating costs for expanding online retailers.
Not one city in Ohio makes the Top 25 list nationally for the cost per square foot.
Image source
The final mile from Ohio
The transportation network that traverses Ohio has also proven to be a fortuitous byproduct of its location. An attractive draw for online retailers who want a fast and efficient delivery of orders to their consumers.
According to the Ohio Department of Transportation, more than 6,000 miles of interstate highway traverses the region, including links like I-70, I-71, I-75, I-77, and I-80.
Furthermore, the Buckeye State has 13 railroad terminals servicing more than 5,000 miles of track. The impact is that the state can enable carriers to rapidly each 60 per cent of the U.S. and Canadian population within 600 miles of its borders. A huge advantage for eCommerce clients.
In addition to four dedicated air cargo terminals and seven commercial airports, eCommerce Businesses can flex their brand muscle to supply international consumers.
Video source
Labour in Ohio
Despite the evolution of robotics and warehouse management software, fulfilment centres are highly reliant on human labour.
People play a key role in daily operations.
For example, in 2015, over 100,000 new warehouse jobs were created across the country, according to US government data. Ohio accrued almost 4,000 jobs in 2015 alone, which was the largest gain for the Buckeye state in almost a decade, since 2007.
The Buckeye state punches above its weight in the eCommerce space.
The growth rate for warehouse jobs in the past decade, driven by online retailing, outpaced total job growth since the Great Recession.
Today the Ohio fulfilment workforce is considered by many businesses to be very strong. The fulfilment presence in Ohio has resulted in a more tenured, skilled workforce, compared to other states, which converts to productivity.
History of the Buckeye workforce
Traditionally Ohio is known for its workforce commitment to production output. US companies like GE and GMC have benefitted from this in the past. A benefit that lasted for over 50 years.
Video source
So on a cultural, many residents view warehouse jobs as a respectable career path, which is the case today. If not more so than times past, given the global reach of online retailing.
Industry-based Education in Ohio
Third level colleges and universities in Ohio are investing in supply chain degree programs, supported by federal grants, to retain and grow jobs within the sector and state's borders.
Doug Bowling, Dean at Cincinnati State Technical and Community College said:
We've just opened up what we call our Supply Chain Career Development Center and it covers a variety of different training and development opportunities in the supply chain/logistics area.
The college now offers:
Training from forklift operation, industrial truck certification and global logistics certificates to one-year certificates and associates degrees.
Ohio's history and labour pool complement the explosion in online retaining, which relies heavily on people to deliver fulfilment services.
Today Ohio leads the nation for consumer products and ranks third in manufacturing across the country, so a perfect match for online retailing.
Sustainability for employees
Low-cost products sold online can have social implications, impacting our communities.
However, the good news for Ohio based fulfilment employees is that industry wages are 2 per cent higher in comparison to the national average.
Image by Drew Stewart on Unsplash
Ohio simply bucks the trend
There are other, non-tangible factors that make Ohio unique, which online retailers find appealing.
People from Ohio stick together
They are highly cooperative
They're agile
Robust and resilient
When it comes to supply-chain services, the people from Ohio have the capacity to deliver.
It's in their DNA!
So if you're in the online retailing space, look no further than Ohio!