An image-led article to illustrate past gender-biased adverts
Image by Museums Victoria on Unsplash
ender stereotypes have been ever-present in marketing adverts since the dawn of time. The fact is, "harmful gender stereotypes" restrict "choices, aspirations, and opportunities of children, young people, and adults." (ASA)
Stereotypes, reinforced in advertising, play a role in unequal outcomes, unfairly influencing gender dimensions.
Our evidence shows how harmful gender stereotypes in ads can contribute to inequality in society, with costs for all of us. Put simply, we found that some portrayals in ads can, over time, play a part in limiting people's potential. — Guy Parker, ASA Chief Executive
Gender roles are one of the earliest ways that people define themselves, particularly during childhood development.
This raises two interesting questions:
Does society define one's gender role?
Does marketing define society?
If so, to what extent? And, in what context?
This article has no opinion, but rather illustrates historical adverts of the past for a contemporary audience to reflect.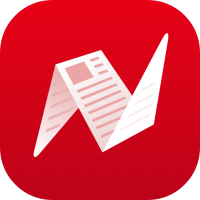 Washing powder
I think there's a time warp here.
Image source — Fairbank & Co.
Grooming for Women campaign
Gilette proposed a "MiLady" product to solve an "embarrassing" personal problem.
Image source — Gilette
… who's embarrassed now Gilette?
Christmas gifts campaign aimed at Women
Look "carefully" … "circle the products you want."
Hang-on ...
Image source — Dormeyer
What happens if you don't do this?
Male stereotype — A new years campaign
Slurp, a Guinness advert.
Image source — Guinness
Hmm!
Ehhh … Your guess is as good as mine about this advert
The pink and blue aprons are … enough said.
Image source — Congoleum Rug
The carpet (Rug) is horrific by the way!
Not so uplifting from the airline industry
No wonder TWA went bust with Ads like this.
Image source — TWA
What does this even mean?
The Smith-Corona typewriter
I think the lady is demonstrating how to load paper to her assistant.
Image source — Smith Corona
Wait, it looks like there are instructions … I'm afraid to read 'em.
Female underwear
Said who?
Image source — by Warner
Again … I'm speechless.
A car for men
Or is it boys?
A "young mobile from Oldsmobile" says it all. Do "young" Oldsmobilers even need a license.
Image source — by General Motors
Who cares … look at the environmental consideration in this 5-liter gas-guzzling car advert:
What a mismatch.
Smoke your way from … to …
Wait … the connection in this ad is ... am I missing something?
Image source — by Virginia Slims
Do you see the word suffragette?
What does this mean?
The world's first Cologne for … just read the advert.
Image source — by REO
Anyone ever heard of Reo?
Allow me to introduce Bob
I have a question for Bob — what happened to my data?
Image source — by Gay Bob
Oh wait, Bob's PO Box is shown above. Maybe I'll write to them.
What a (not so) TERRIFIC example
This shampoo comes with an added benefit.
Image source — by Terrific Smells
You get your very own stalker.
Video source
Final thoughts
What do you think?
For generations, society expected males to pursue agentic goals (power to control their goals, actions, and destiny) while encouraging females to pursue communal goals.
The examples above clearly, or embarrassingly rather, differentiated gender to influence self-concept.
Self-concept is our perception of self— An evolving dynamic that forms at an early age — Who we are, or who do we identify as.
Consumer behaviour in marketing is deeply rooted in 3 dimensions:
Sociology
Psychology, and
Anthropology
Are the reasons why consumers buy certain products or services solely influenced by marketing campaigns?
Cognitive Matching
What about Cognitive Matching?
Marketers use Cognitive Matching to send non-verbal cues to society at large to connect/influence one's self-concept with a product's attributes.
In politics, If you want anything said, ask a man. If you want anything done, ask a woman. ― Margaret Thatcher
Self-image congruence theory suggests that we choose products that best reflect us — our values, beliefs, attitudes, interests, and associations.
So who are we?