A step by step guide about how a logo was developed for a new brand
Image by Gerd Altmann from Pixabay
A few years ago I had the pleasure of getting together with a group of professionals to develop digital products for social enterprise. The group consisted of six people, as follows:
2 Designers
2 Coders
1 Product Manager, and
1 Project Manager, Me
During this time we designed a number of Web apps.
So as a team, we set out on a journey. Like any new venture, we defined roles and responsibilities. In doing so we also created a brand, including a logo.
This article is about that very brand feature, the logo.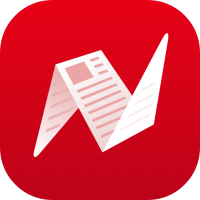 Brainstorming
Ideation was the first port of call. We asked questions like who are we? what do we represent? and how can we convey this in a logo?
How can our logo tell our story?
The output from our initial session highlighted a number of keywords and phrases that the team felt best-described our team, our purpose, as follow:
Environment — Earth and water
Sustainability and education focus
Unchartered water … Sailing into the unknown
Creativity and design appeal
Collective ideas
These were just a few of the keywords and phrases that we captured. The designers were then tasked with the challenge to express all of this via a logo.
Video source
The brand name
Jeff Bezos said:
A brand to a company is like a reputation for a person.
So the group name, the brand, was something that we had to give serious consideration. Some early features that we agreed upon were:
2 to 3 words
Short words, with 3–5 letters if possible
At least one positive word
A keyword that explains our purpose
Words when abbreviated, would be easy to remember
The result — Good Juju Labs — or GJL for short.
Juju (Magic), an object that has been deliberately infused with magical power or the magical power itself. — Britannica.com
The team was in agreement, so we moved on to the next phase, logo design.
Mockup design
Any good design begins life as a black and white mock-up, a wireframe. The logic behind this is that if a design works in black and white it can only be enhanced when colour is added.
At this point, our designers took the design brief, the scope described above, and put forth the following proposals a few days later.
Image: Initial wire-frame design proposals by the Author and team
The team got together once again to hone in on the best design. Collectively we agreed to focus on one design, enhanced further below:
Image: Initial black and white logo design by Author and team
That was it, we had a name and the foundation of a logo. The next step was a high-resolution design to flesh out all possible variations of our preferred logo and add some colour.
High-resolution design
Colour evokes excitement. So the next step was met with much anticipation, would a splash of colour make our logo pop?
High-Resolution Design is "used to describe something such as a screen or photograph that shows an image extremely clearly. — Cambridge.org
Before this step commenced, the bigger picture was taken into account with practicality in mind.
The colour expectation of an object (a leaf is mostly green, to reduce confusion), expression of our purpose and of course emotion.
The colour wheel
Plutchiks' colour wheel of emotion is something that we referred to while evaluating what colours would be a good fit for the logo.
We also brought logic into the equation, all the while adhering to the design brief and scope.
Image: Colour wheel of emotion source
Remember the keywords listed above, and the black and white mock-up design? Well, here's a summary of what colours were deemed congruent:
Environment — blue and green to convey sustainability
Unchartered water — A ship/boat, also blue to represent the ocean
Creativity — Yellow sparks, stars or lightning bolt to represent innovation
With all this considered our designers proposed the following three options:
Image: Final high-resolution design proposals by Author and team
In the end, it was agreed that the third design (the one to the far right) was the most appealing. It was easy on the eye and portrayed exactly what our group was about, our purpose.
Video source
Final thoughts
To recap, let me explain the final output of the design process and how the team came to the conclusion the chosen logo was a perfect fit.
Name — The words were short and to the point, four letters in length. "Good" is a positive word and "Labs" represents digital development, whereas "Juju" (Magic) is unique, and didn't exist in Ireland.
Symbol — The boat indicates a new journey, with a touch of confidence by venturing into the unknown.
Bluish-grey and blue— While grey can be neutral (Emotional wheel), blue triggers emotions like surprise or amazement. Also, blue conveys water, the oceans, a perfect fit for sustainability.
Bluish-Green — Introducing a green tone also reflects the environment while touching on acceptance and trust.
Yellow — The stars and the lightning bolt represent nature, the universe, and imagination while evoking joy and ecstasy.
Education—The playful colour offset captures flair, youth, and childhood to appeal to educators and the younger consumer.
Hungry for more? Why not start designing your own logo today.