In 2050 half the jobs that exist today will be extinct
Image by S. Hermann & F. Richter from Pixabay
We're well into 2021 already, and the global pandemic continues to impact employment industry-wide. That said, the future of work looks bright for emerging sectors.
Role redundancy is guaranteed ... but you're not.
Many employees are seeking out their next job opportunity during and indeed after the pandemic. This article will list high-paying jobs that have the potential or promise a more prosperous career in the future.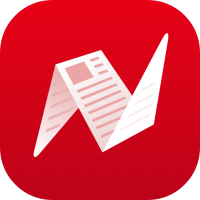 Jobs of the Future
Here are some of the well-paid jobs that will be created by employers for the next generation of workers:
Virtual architect — Designs a selection of virtual buildings for advertisers and retailers in a virtual world to market their products.
Dedicated home carer — A professional who cares for elderly clients while residing at their own homes.
Well-being consultant for elderly — As above, a professional who specializes in mental, physical, emotional, spiritual, holistic, and personalized care for elderly clients.
Body part designer /maker — Designs and manufactures body parts for the elderly, trauma injuries, soldiers, and athletes.
An eCommerce broker — A professional that manages your platform, supply-chain, social channels, fulfilment partners, and consumers.
A nano-medic — Creates minute implants for health monitoring and medication assessment for optimum life.
Vertical offshore farmer — Ocean farmers that harvest upwards rather than across a flat area to manage a new food source like seaweed.
Personal data manager — Experts who Manage and dispose of your data in a safe and secure way.
Climate engineer — Predicts, manages, and modifies weather patterns by region for the benefit of humanity to protect life.
An Avatar manager — Designs and manages holograms of virtual people for the virtual world.
Memory enhancement surgeon — Specialises in the procedures that preserve and improve the memory of the aging population.
A post-mortem avatar inventor — Specialises in the invention and maintenance of your spirit in the virtual world after death.
Time broker — Negotiates time banked by professional customers, in lieu of money, for services and goods. An exchange of time-currency.
Personal brand manager — Develops and manages the personal brand for those too busy building a brand.
A confidence coach — A type of life-coach who trains clients to enhance self-belief in order to realize their optimum potential.
Multi-potence delimiter — Reins in and eliminates false beliefs, from anything is possible and that we're all-powerful, to realistic outcomes.
A startup broker — A individual that maps out and manages your ideas from concept, funding to enhance the likelihood of success.
Personal apothecary medic — Provides a bespoke range of alternative therapies, vitamins, and nutrition for clients.
A haptic coder — Develops technology around the science of senses, like touch, such as gloves that make your hand feel wrapped in silt, warm, cold or to manage a virtual world by touch.
Agile freelancers — Developers, designers, copywriters, UX and UI specialists, are the tip of the iceberg of what tomorrow holds for the next generation of digital workers.
New-age educators — Education will be available to the masses on-demand as new-age educators populate social channels to equip the next generation for 5 bucks, not 50 or 100 grand.
Its never too late to change career, to learn, to reinvent what do you want to do? Become a freelance writer, an architectural medic … or whatever … make it up, 'cos I did.
Image source
Live as if you were to die tomorrow. Learn as if you were to live forever. — Mahatma Gandhi
The fact is that industry knows what jobs they're planning to create and those they intend to displace, far in advance of any government.
Industry investments in productivity will always cause a ripple effect across the workforce. However, now more than ever, businesses have a sense of civic obligation, so the best place to start is within your own company, your own profession.
Video source
Final Thoughts
Preparing now for tomorrow's economy is the only takeaway from this article. Pure and simple.
We're not necessarily looking at a negative future in terms of jobs, but what we are looking at is a major shift in terms of the set of skills within each job and the types of jobs that will exist in the future – whether that is in the care economy or the education sector or the IT sector, there are a number of growing roles. — Saadia Zahidi, Managing Director, World Economic Forum
A new economic pathway is there for those who embrace innovation and open to technological change. Future Jobs will drive development for a resilient, innovative, and globally connected workforce.
Upskill
Being capable of coping with technological and transformational changes ahead of time is a skill in itself.
An investment in knowledge pays the best interest. — Benjamin Franklin
What does this mean for you and me?
It means that we should always tap into the fruitful fountain of information that's available in abundance, for everyone. All you have to do is look for it.
Malcolm X said:
Education is the passport to the future, for tomorrow belongs to those who prepare for it today.
Wow ... who wouldn't want a "passport to the future"?