A story about how sport can instil lifelong lessons
Image by Ben Kerckx from Pixabay
As children, we play games and take part in sports, for fun. Sometimes we move into different sports or step up a level in a particular discipline.
I've been fortunate to have participated in different sports during my life. Sport taught me many life lessons.
This article will discuss five valuable lessons that swimming instilled in me, lessons that each and every one of us can apply today, and every day.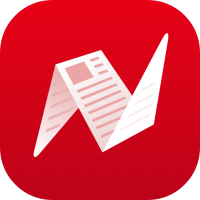 №1 — Hard Work
Let me tell you this, training in the pool for 4 hours a day (2 sessions), plus one-hour dryland, just to drop 1 second in your main event in a year, is hard. It's the epitome of dedication, hard work personified.
What's more, 99.99% of swimmers do this for no money.
Swimmers are not alone. Gymnasts, Ice skaters, wrestlers, boxers, in fact, most Olympic athletes are unpaid for much of their career, if ever.
Swimming taught me the value of hard work. No money, not even all the money in the world, could ever replace the feeling that consumes your entire body when you win. When you set a personal best.
Swimming taught me that money is no substitute for motivation.
Victory belongs to those who believe in it the most and believe in it the longest. — Lt. Col. Jimmy Doolittle
Desire, ambition, that inner drive may create wealth, but it will never fuel hard work. That comes from within, inside each and every one of us.
It boils down to how much you want it.
№2 — It Takes Time
Whatever you want to do, or aim to achieve in life, you have to be in it for the long haul.
I was 40 years old before I became an overnight success, and I'd been publishing for 20 years. — Mary Karr
It took me 2.5 years as a swimmer before I qualified for a national final.
Another 2 years before I won a national junior title, that's over 4 years.
It then took me 3 more years before I won a national senior title. 7 years.
In my first year at college, I struggled swimming at an NCAA D1 school. As a 17-year old kid from Ireland, I was homesick.
During my sophomore year, I won my first conference title — 200 yards Butterfly. The next year, I won the 50m, 100m, and 200m butterfly titles at our national championship.
It took me almost a decade to reach the pinnacle of my sport.
Swimming taught me that time is the single most valuable asset we'll ever own, so invest it wisely.
№3 — Embrace Failure
The lows outweigh the highs by at least ten to one if you're lucky.
Failure should be our teacher, not our undertaker. Failure is delay, not defeat. It is a temporary detour, not a dead end. Failure is something we can avoid only by saying nothing, doing nothing, and being nothing. — Denis Waitley
When you embark on any endeavour you're taking a risk. There's no guarantee either. Well, failure is guaranteed, to some degree. You'll learn that there will be times when you'll fail and times when you'll succeed.
Both are very important.
The only way to guarantee that you don't fail is to not try at all, or quit. Ironically both are failures, avoidance is failing.
I have not failed. I've just found 10,000 ways that won't work. — Thomas A. Edison
When I was 14 years old, one of my closest friends today, beat me to qualify for the national junior team. I cried in the back seat of my parent's car.
While sobbing and sniffling I told my Dad to drop me at my club pool to train. As I walked onto the deck my coach knew I was wallowing in self-pity.
My reward?
One mile butterfly, 60 lengths of the pool (25m pool), all 'fly.
Image by hugo_motta from Pixabay
It hurt like hell, but when I finished, I felt incredible.
As time passes, we recall few failures, but we never forget our successes, the wins that make it all worthwhile.
As a swimmer, I was beaten more times than I can remember. I've cried after losing important races but I used that emotion as a motivator.
The challenge is to learn how to embrace failure ... it's a powerful ally.
№4 — Pain is temporary
There's exercise and then there's training. Daily practice for a swimmer involves two types of workouts:
Sessions that help you progress towards your strength and fitness goals.
Then there are 'hell-sessions'. Practices designed to take you to your physical, mental, and emotional limits. Beyond what you thought you were even capable of and then some.
The latter practices are by design. Through the process of destroying you, breaking you down, they build you up to become a champion.
Pain is temporary, glory … lasts forever! — George Best
Swimming hurt at times, but it taught me how to manage pain. Endure pain. How to use pain to grow.
The best way to express this type of pain to non-swimmers is conveyed perfectly in the video below.
Video source
Remember, pain is temporary.
№5 — The Journey
You've heard this before, we all have, it's a cliché. But take a moment to reflect on your own life experiences, your journey so far.
Have you arrived at your final destination?
Do you really have a final destination?
From experience, when we reach a destination in our mind's eye, the following day or the next week we start again.
For the past 33 years, I have looked in the mirror every morning and asked myself: 'If today were the last day of my life, would I want to do what I am about to do today?' And whenever the answer has been 'No' for too many days in a row, I know I need to change something. — Steve Jobs
It's great to have a focus. A destination. A goal. Swimming taught me that.
Sport is an incredible teacher to learn how overcome adversity.
Image source
What's really important is happiness. Enjoying what you do. Here and now, no matter what it is. It's that simple. This can be life-changing.
Final thoughts
Like many, I was fortunate to be involved in sport at a young age. I'm thankful for the lessons that swimming instilled in me, presenting experiences that equipped me for life.
To recap, allow me to summarise these five life-lessons:
Hard work — This is irreplaceable. There's no hiding place. The luckiest people in the world tend to be the hardest workers.
It takes time — Time is an incredible equalizer. We all have 24 hours in a day. Choose wisely how to invest this most valuable asset.
Embrace failure — Mistakes are the essence of learning. If we fail to fail, our learning is limited. So have the courage to fail.
Pain is Temporary — Pain will pass, it always does. It's unavoidable. How we use our pain is what sets us apart. Learn to love your pain. See it as a tool to drive you on.
The Journey — Instead of focusing obsessively on reaching your final destination, enjoy the journey. Pause and look around once in a while.
In truth, no matter how much you accomplish or achieve in life there's always something else down the line. That's okay.
In fact, you may never "reach" your final destination, but you will experience a succession of milestones, moments peppered with ups and downs.
That's life.
Swimming taught me to pursue the things I wanted to achieve. It also taught me to focus on what really matters in life. Like family. Friends. To enjoy the simple things. Forgive. To help others. To experience the wonders of nature.
Many things that we accomplish in life are actually in front of us.
At this very moment in time.
Maybe we're already at our destination, at every moment right now.