There's always hope — no matter what
Image by Uki Eiri from Pixabay
Not long ago I came across a truly inspirational life story. A narrative that was written by the man himself, Brian Pennie. A story about his journey of recovery following a 15-year battle with addiction.
As I read, I was reminded of a powerful yet tragic song written by another Irishman, Singer and Songwriter, Damien Dempsey.
Go on, why don't you try it out? I don't know, my head's filled with doubt. Ah, go on, a little bit won't hurt yeh, when you feel the whack of it you'll see it's well worth it. — Damien Dempsey
The Lyrics of Serious painted a disturbing picture in my mind's eye when I first heard it over 10 years ago.
Video source
Go on, give it a blast, in ten seconds flat you'll feel fantastic, your head will be like rubber and your body like elastic, you'll be in God's arms with your thoughts all derelict. — Damien Dempsey
Derelict Dublin
Like Brian and Damien, I grew up in a working-class part of Dublin in Ireland. The life experiences that they speak about through their Art resonates with me.
I too have witnessed people suffer in the grips of addiction.
All the boys is blasting off and they're all sound. Are you serious? Is he sound over there? He's about to disappear into thin fuckin' air. — Damien Dempsey
The addiction they refer to in their work is opioid addiction. In the 1980s and 1990s, Ireland experienced a flood of Heroin — the streets of Dublin were awash with untapped talent — huge potential lay dormant.
You won't get strung your first time doing it. It takes loads of times before you can't stop abusing it. — Damien Dempsey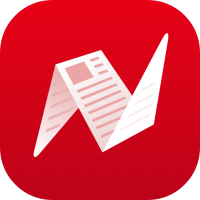 Inspirational lessons
On that note, I was really inspired by reading Brian's work. He was "one of the lucky ones", those who managed to escape a horrible affliction.
But he did it.
His potential was unchained, releasing his untapped talent to realize his purpose.
Hope is a good thing, may be the best of the things. And good thing never dies. — Andy Dufresne
It was humbling to be reminded of simple life lessons, mini life-hacks or tools that we can all adopt right now.
Below are 5 simple life hacks that Brian shared with the world.
1. Habits
Brian embraced boldness, stopped making excuses, "blaming others" and "harnessed the power of choice".
Angel, come and save me. Angel, come and help me — Damien Dempsey
In his article about the "5 habits that led to the life of my dreams", he described how he developed a Growth Mindset and learned to embrace failure — a typical entrepreneurial trait.
2. Mindfulness
He was introduced to Mindfulness during his stay at a detox facility to kick his 15-year opioid addiction.
After being tortured by anxiety for most of my life, particularly the bodily sensations that went with it, the thoughts of focusing on the present moment scared the life out of me. — Brian Pennie
At the height of his withdrawal, he said the experience "was a miracle". It was the turning point, a Mindful choice that led him in a new direction, a journey that resulted in him becoming:
A Writer
A PhD student in Neuroscience, and
A Lecturer at Trinity College Dublin
What an incredible turnaround.
Video source
In his memoir, Bonus Time, Brian describes how he seized his life back from the grips of despair.
3. Finding focus
What I really liked about reading Brian's publications is the diverse approach he applied. Sharing his experience, the ways that helped him to gain and maintain focus, for the benefit of others. For example:
How to combat smartphone addiction
Procrastination is only a word
Simplify your life with 8 timeless principles
How to think more clearly
Each and every piece is packed with informative guides for people from all walks of life.
4. Lead from within
Since his recovery, it's evident that Brian developed leaderships skills from his mistakes.
You don't have to be a leader to lead.
We all have the ability to lead. It starts with leadership-of-self, a concept that Brian courageously demonstrated during his recovery in 2013, and continues to do so today.
Inspiring leaders
Take Mahatma Gandhi for example, someone who "dedicated his life to free India" from Britain. Gandhi had no formal power, nor was he given the authority or even asked to take the lead.
That didn't stop him.
He simply recognized an injustice and acted, a "one-man army" of sorts, inspiring millions of people to join him.
I've seen the promised land. I may not get there with you, but I want you to know tonight that we as a people will get to the promised land. — Martin Luther King
Martin Luther King did likewise, assembling millions of followers long before Social Media even existed. In fact, it is estimated that 250,000 people attended his famous "I Have a Dream" speech at the Lincoln Memorial, 1963.
5. Honesty and reflection
The most enlightening insights that I gained from reading Brian's articles were his honesty — the sheer naked truth was refreshing — coupled with a level of self-awareness, that Brian admittedly developed since his recovery, inspiring me to write this article.
So thanks for sharing your story Brian — Go raibh míle maith agat!
(Translation for readers: "May you have a thousand good things")
I've been as honest as I could. My main mantra in life is, 'Be true to your wonderfully weird self'. I just let the truth out. — Brian Pennie