A discussion about diversity and inclusion
Image by Thomas Wolter from Pixabay
I find myself checking myself from time to time, both online and at work. Certainly, more than I did in the past.
The corporate world's response to George Floyd has been inadequate.
While there's every reason to feel angry and frustrated, from all corners of society, the lack of corporate response is unacceptable.
Having to pause and reflect when commenting on social media, in response to anything, is exhausting.
Social messaging is great to keep any movement alive, but I think we need more than hashtags and words to preserve genuine authenticity.
Honoring George's memory will be incomplete until real change protects society in the future.
This article is my opinion about inadequate and outdated D&I policies in the business world.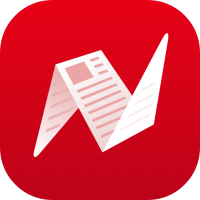 Corporate social responsibility
Companies and brands in the digital age can be change agents in an increasingly global community.
Businesses have an opportunity to define a more robust D&I policy. To take ownership in ways that are tangible, more meaningful, and equitable for all.
A robust policy starts with a critique, an audit to weed out bias or imbalances overlooked in the past.
An individual has not started living until he can rise above the narrow confines of his individualistic concerns to the broader concerns of all humanity. - Martin Luther King, Jr
Recruitment has a role to play. Hiring and promoting more of the same is not a solution, it's an aggregator.
An effective Diversity and Inclusion policy must adopt a zero-tolerance approach, period. Although the world has yet to witness one thus far.
Undercurrent
An investment firm in the USA fired a Senior employee when she called the NYPD for an African-American man she falsely accused of threatening her life. The man had politely asked her to put a leash on her dog.
We have a very diverse environment and a very inclusive culture and those characteristics got us through the tough times. Diversity generated a better strategy, better risk management, better debates, and better outcomes. - Alan Joyce
If this is the mindset in corporate America then businesses are rotten to the core when it comes to diversity. Therefore, Diversity and Inclusion policies are worth less than the paper they're written on.
Data
McKinsey's 2018 research proved that D&I has a direct impact, positive implications on company performance. Yet the problem, cancer, seems to be forever in remission.
Failure to include
By not embracing meaningful change companies are missing an opportunity.
Financial gain is just part of the picture.
Team performance can significantly improve when employees feel included according to Accenture.
Final Thoughts
The digital native generation is highly immersed in social media. So Gen-Z leaders directing Millenials need to be more astute to this fact.
Millennials are highly connected, calling out unethical content in an instant. Yet the lack of authentic D&I rhetoric indicates a lack of awareness in business. Astonishingly more seem to be aligned to politics and regulation than they are with consumers.
Customers give your business permission to exist.
Employers must make Diversity and Inclusion a priority. In fact, a Diversity and Inclusion transformation is long overdue. Doing it because its the right thing to do is no longer good enough.
Doing for the sake of doing doesn't wash. The mask has slipped, sanitizing a D&I policy is not a cure.