Social unrest is the offspring of prejudice
Photo by Tim White on Unsplash
In August 1969 a conflict erupted between a community of civilians against the Royal Ulster Constabulary (RUC), a state-backed Police force in Northern Ireland until it was dissolved in 2001.
For 3-days, local residents from the Bogside in Derry fought and pushed back RUC forces.
The "Battle of the Bogside" was more than a mere flashpoint in Irish history, it was pivotal.
It sparked "Bloody-Sunday", "Internment", the "Hunger-Strikers", and years of pain before eventually paving the way to the "Good-Friday Agreement", almost three decades later in 1998.
Bloody Sunday killings increased IRA recruitment, paramilitary violence and led to huge rise in deaths in subsequent years. — (Cormac et al, 1986)
The UK government eventually deployed British troops to Northern Ireland following the rioting in Derry's Bogside that left the RUC beaten and battered. A move that was initially welcomed by the community, but soon turned out to be nothing more than "a wolf in sheep's clothing."
This is a brief story about the "Battle of the Bogside" and the lessons that modern-day movements can learn.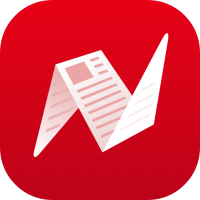 The battleground
The Bogside-battleground erupted when state resistance collided with the civil rights movement, an uprising being echoed around the world.
In Northern Ireland, power-bias led to a socially-engineered imbalance, underpinned by political representation and employment discrimination. In 1968, the unemployment rate for Catholics was three times higher than that of Protestants in the same City.
To make matters worse, the state also employed gerrymandering (manipulating ward boundaries in local elections to maintain a false unionist majority). This meant that in 1968 in predominantly Catholic Derry, where the total nationalist vote was 14,000 and the unionist vote 9,000, the local council comprised 12 unionist and eight nationalist members. Since its inception in 1921, when Ireland was partitioned, Northern Ireland, though remaining part of the UK, was a place apart. One of its founders, Lord Craigavon, had promised "a Protestant parliament for a Protestant people". Four decades later, the state was essentially and unapologetically biased in favour of its majority population in terms of the allocation of council houses and jobs. — Sean O'Hagan
In fact, a decade later "the unemployment rates for Protestants and Catholics disaggregated by sex suggest that the Catholic rate of 25.5 per cent is approximately 2.5 times the Protestant rate at 10.2 per cent" (Cormac et al, 1986).
The coverage of the violence in Derry achieved more in 3 days to highlight the plight of Northern Ireland's minority community than the preceding five decades, since 1921.
You just knew you were part of something bigger, that this was going to change history. — Carmel McCafferty
Derry suddenly became the counterpoint of the black civil rights movement led by Martin Luther King in the US. The media shone a light on the shocking truth, a spotlight that resonated around the world, a global audience witnessed the grotesque face of injustice in Derry.
Modern-day movements
In any society or culture, where the flames of discrimination are fanned by those in power, is a recipe for disaster. Sooner or later a spark will ignite the flames of injustice that quickly engulf a city or indeed a country.
In recent times we've witnessed the "Me Too" movement in parallel with the "BLM" movement. The similarities between "Me Too", "BLM" and the "Battle of the Bogside" are uncanny. What's truly striking is the one common denominator that lurks in the background — an imbalance of power.
The definition of insanity is doing the same thing over and over again, but expecting different results.  —  Albert Einstein
It's illogical to expect people to abide by social norms when the very rules that govern their lives do nothing more than further marginalize them.
Dublin to Derry
The city of Derry is simply stunning, with an identity steeped in history, evident on every corner of the city.
As a young athlete from Dublin, I had the opportunity to travel to Northern Ireland on a number of occasions to compete. One memory stands out:
As we traveled to the National Swimming Championships in Belfast in 1991 the train suddenly slowed as we approached Lisburn, a city 10 miles south of Belfast. Seconds later our train came to a halt. Looking out the window I was stunned to see British troops with assault rifles maneuvering through a housing estate. Some soldiers were taking cover in the long grass or behind a garden wall.
What I witnessed in 1991 was completely alien to me. Dublin was only 100 miles from Belfast but the social contrast was a million miles apart.
Years later I had the opportunity to celebrate New Year's Eve in Derry. It was 2002. The "Good Friday Agreement" peace process had transformed the City. People from all walks of life celebrated together in harmony.
It was a wonderful night!
Final thoughts
Evidently, conflicts similar to the "Battle of the Bogside" are being repeated in towns and cities around the world today. But what lessons can we learn from the events in Derry back in 1969?
Here are a few takeaways:
Learn from others — Adopting proven models is a good starting point
Find a common ground — Promote social cohesion through Education
Embrace diversity — Diversity is a source of power, not conflict
Rethink your thinking — Debunk cultural myths and false beliefs
Compromise and commit — Progress cannot be achieved unless all parties are willing to compromise, to change, and commit to the journey ahead
To conclude I think it's fitting to borrow the words of an Irish-American, the former US President John F. Kennedy:
Our problems are man-made — therefore, they can be solved by man. And man can be as big as he wants. No problem of human destiny is beyond human beings. Man's reason and spirit have often solved the seemingly unsolvable — and we believe they can do it again.
Tomorrow is in our hands, right here, right now.
The choices that we collectively make today will become the social blueprint for tomorrow. A roadmap for future generations, for our children, for our grandchildren, for humanity.
So choose wisely folks!