A real-world example to define personal and work objectives
Image by Stefan Keller from Pixabay
By no means am I a life-coach or guru. Not at all. That said, I do regularly set objectives, for a reason.
If you fail to plan, you are planning to fail! — Benjamin Franklin
In the work environment personal objective planning has become a mainstay across industries. Personal development planning is something that we often associate with human resources, as a function of HR, which is incorrect. Why? The answer is in the three words below:
Personal — It's about you, only you, so own it.
Development — What skills or qualifications do you wish to acquire to improve your personal brand, your knowledge bank.
Planning — How do you intend to achieve this? Do you have a roadmap to improve your chances of achieving your objectives?
The reason why we should set objectives is grounded in neuroscience, it ignites the power of our subconscious. When we write down and commit to a set of goals our subconscious mind goes into overdrive to figure out a way to achieve our vision, every second of the day.
Those who master this are unstopabble.
This article is an example of one such personal development plan (PDP).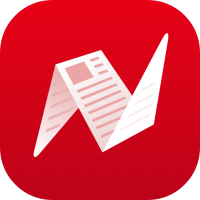 Statement of objectives
To begin, I always generalized my overall work objective in a statement, a single sentence that reflects what I intend to achieve. It's a motivator that gets me out of bed every day.
This is what I wrote last year:
Grow the business by 50% to deliver against commercial outcomes.
A general objective is a vital first step. After which it's important to drill down to establish the what, the how, and how to measure your progress.
Here's mine:
№1 — What
Grow direct business in line with market opportunities through innovative, data-led, sales-focused initiatives.
Implement a sales excellence strategy to enhance sales effectiveness and improve conversion from 5 to 10 per cent.
Improve customer sales experience while striving for simple and seamless customer interaction i.e. reduce friction.
Influence overall business requirements to underpin the digital program, ensuring that developments advance our sales and customer experience ambitions.
№2 — How
Drive sales excellence and lead harvesting agenda across senior stakeholder groups such as — Marketing, business performance and analytics, digital products, operations, and payments.
Delivery of program improvements across:
Sales Effectiveness — Omni-channel, digital, cross-sales, and overall DTC sales performance.
Search — Increase ROI, interactions, and sales conversation through combined paid and organic search strategy.
Prospect campaigns — Plan and execute a data-driven insight-led campaign calendar.
Embed a customer-first ethos to deliver a market-leading customer experience.
Foster a culture of collaboration to deliver the business strategy.
№3 — Measurement
Monthly Profit & Loss (P&L) review to achieve financial plans.
Sales excellence success measured by revenue uplift, cross-sales, improved NPS, and efficiencies achieved by optimizing the digital sales journey.
Increase lead quantity and quality.
Increase multi-channel conversion.
Online search
№1 — The what for online search
Define, share, and deliver the digital sales search strategy.
№2 — The how for online search
Organic search executed through an optimized website.
Paid search for sales to deliver an effective return on investment.
Implement across B2C, B2B segments to convey all service lines.
Close collaboration with Marketing — new ways of working.
№3 — The metrics for online search
SEO ranking.
Conversion by channel.
Paid search ROI.
Conversion rate.
Campaign impact.
360 feedback on ways of working with the Marketing team.
Strategy
№1 — The what for online strategy
Design and implement digital harvesting and customer engagement strategy for both B2C and B2B customers, leveraging the contact centre and digital capabilities business-wide.
№2— The how for online strategy
Deliver a campaign calendar, measure, report, and pivot.
Drive a data-led, insight-driven focus on sales activity and customer engagement.
Leverage call centre and digital capabilities to influence stakeholders in order to drive sales excellence agenda.
№3 — The metrics for online strategy
Increase marketing opt-in rates.
Reduce customer journey friction.
Increase lead quality and campaign conversion.
Increase customer engagement across touchpoints.
Enhance the impact of sales with respect to the net promoter score (NPS).
Omni-channel
№1 — The what for omnichannel
Design and lead the implementation of Omni-channel sales journeys across channels, maximizing both customer experience and sales effectiveness.
№2 — The how for omnichannel
Business capability assessment.
Set-out a program of quick wins.
Outline the program of change management for Omnichannel maturity.
№3 — The metrics for omnichannel
Achieve short-term objectives.
Contribute to the overall B2B2C strategy.
Increased leads quantity ad quality.
Increase conversion rate.
Improve the omnichannel engagement (reduce friction).
Report on collaborative wins.
Enhance sales attribution by channel.
Risk compliance and management
№1 — The what for risk compliance
Support the strategy and enablement team in the management of the business safely in terms of risk appetite and process improvements.
Input into risk index and processes within parameters of sales excellence team activities.
Work within the parameters of the risk appetite statement and have a culture of open and honest conversations with risk.
Support team in maintaining a structured and rigorous approach to the basics of our business with a strong focus on our operational excellence index, continuous testing of internal controls, adherence to the assurance framework and operational risk management.
Ensure the team is familiar with our responsibilities and adhere to the business code of conduct.
Promote a culture of excellence, responsibility, and accountability across all business areas for all procedures and policies.
Promote the importance of values, ethics, compliance, and risk management disciplines, in a way that will create ownership that embeds best practice as a priority.
№2 — The how for risk compliance
Promote a culture of getting things right with a continuous improvement ethos to ensure that lessons are learned from errors or inefficiencies.
Empower trust in others.
Be a role model.
Create a culture of 'doing the right thing'.
Create a culture of openness when something goes wrong.
Contribute regular Opex, Capex, and audit findings at monthly leadership team meetings.
№3 — The metric for risk compliance
Appropriate management of all risks, incidents, and audit action items under my control as reflected by group guidelines and reporting.
Adherence to risk assessment to avoid catastrophic failure.
Educate team members via training and development programs.
Talent and culture
№1 — The what of culture
Lead and develop a highly specialized team to create best in class digital sales and proactive customer engagement models.
Invite cultural uniqueness.
№2 — The how of culture
Develop a people strategy underpinned by positive engagement, recognition, quality performance conversations, and teamwork.
Recognize and act on the outcomes of internal business surveys.
Nurture effective talent management.
Implement agreed personal development plans for the team.
№3 — The metrics of culture
Objective-setting — interim and year-end reviews.
Schedule 1:1 with all members of the team each month.
Conduct weekly team meetings and briefings.
Undertake ad-hoc meetings as required for briefing and discussion.
People development.
Future roadmap planning from survey results.
Contingency planning milestones.
Final Thoughts
Setting goals trigger new behaviours, subtle changes in us that guide and focus our attention that sustains momentum for a project, for life.
Writer, Danny Forest, said: "when you have built up some momentum and think about giving up, push harder than everyone else."
Goals align our focus, promoting self-mastery, spawning our resilience to "push harder".
We can't manage anything that we don't measure. Also, we can't improve something that we don't manage.
So setting goals and objectives, with milestones and metrics, are vital in helping us to not only achieve but exceed our life ambitions.