The lives of 7 helpless 3-week old pups lay in our hands
Image: Our family Dog, Daphne, by Author
STOP! "She's not feeling well," said my Dad as I ran to Mandy, our family dog, momentarily pausing a few feet from where she slept.
I turned to eat breakfast, leaving Mandy to recuperate, or so I thought. I was eight or nine years old.
Later that day I discovered the truth. Mandy had passed away — She was gone. I was distraught and cried for days. I loved her. She was my first pet.
That was my first life-experience about grief.
Years later, I learned that Mandy, our 14-year-old poodle, struggled up the stairs to my parent's bedroom that night.
She was breathless.
Panting.
She stayed for a few minutes before heading back downstairs to rest — She was saying goodbye.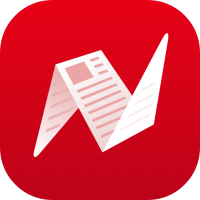 Fast forward 30 years
May 2019: I was dozing on the couch. Nearby our family dog, Daphne, lay with her litter —seven hungry pups, who fed relentlessly. She was exhausted.
5 am
I awoke to Daphne walking near my head as I slept on the couch, panting uncontrollably. At first I told her, "Go to bed." Then I realized that something was wrong. Was she saying goodbye, just as Mandy had 30 years before?
"Michelle", I called out, "there's something wrong with Daphne!"
She was breathless, and couldn't walk properly or stop panting.
Michelle called the emergency vet, taking the lead. Minutes later we were on the road, a 45-minute drive from our home in Dublin to Kildare, Ireland. Leaving behind seven pups, all alone. "They'll be fine," I hoped.
Image: Also Daphne by Author
En route, we became increasingly concerned for Daphne. "Hang-on, Daph!" I said while Michelle held her in her arms to comfort her. She seemed to be fading, her breath shortening.
The previous week, Daphne had spent a day at the vet suffering from eclampsia, a condition caused by depleted Calcium levels—she could not produce enough milk to feed all seven pups, a highly dangerous situation.
The Doggie-doctor ... The Vet
When we arrived at the emergency vet, he was nowhere to be seen. A cow had just given birth on a nearby farm.
We hoped that Daphne could hold-on.
Finally, the Vet arrived and administered an injection. He said that he would need to keep Daphne overnight for care and observation: "From now on, you'll have to help her feed her pups."
A new birth
A couple of months earlier, in March, we noticed that Daphne was pregnant. "She's big," said the vet. "At least five or six Pups, but I can't say for certain."
The following month, around 11 pm on a Tuesday night, it began. Daphne started to breathe heavily. She became restless, pacing. By 1 am her breathing had intensified, the contractions were underway. I stayed by her side, rubbing her and encouraging her  —  she was in labour.
A little after 1 am on Wednesday morning she started to push.
Soon after her firstborn arrived, stillborn, or so we thought. Michelle picked up the lifeless being and rubbed her vigorously until she whimpered — She was alive.
Image - Chloe (aka BoBo) by Author
Six more pups followed one by one. I'll never forget how Daphne screeched like a Banshee, but she was a tough little cookie, a Trojan.
By 8 am it was over— seven new lives had just entered the world — AMAZING! Also, all seven were female—not a single male in the litter. This could be some type of record.
Now let me introduce you to the pack:
Harley — The firstborn and the smallest
Daisy — My favourite, with silky smooth brindle fur and white socks
Bertie (Big Bertha) — The "Black-sheep," the loudest and by far the biggest in the litter
Chloe (BoBo) — Unlike her siblings, she stood out with her tan and white coat
Willow — Small like a willow with similar brindle fur
Sootie — All black, with random brindle specs around her paws
Lily — All Black too with white paw
Image - Daisy by Author
Feeding
When we arrived home at 8 am that Wednesday, having left Daphne at the vets, we knew we had work to do. Puppies need to be fed milk until they're four weeks old. So for the next few days, we had to hand-feed all SEVEN 3-week old pups every three hours.
"We can do it," we hoped.
A couple of days later, we collected Daphne. "She can no longer feed her litter," the vet said. "She will not survive the third episode."
Exhausted after just a few days, feeding 7 pups by hand, that was the last thing we wanted to hear.
Later that day Daphne was shipped off to stay with relatives as we faced weeks of sleepless nights. I was struggling to cope so had to take a week off work to get through the next 10 days.
Just like that, they had no mother. All 7 pups were orphans.
But they had to survive — that was non-negotiable.
The lives of seven little pups depended on what we did for the next week, and the weeks after that.
Finding homes
We did it — they all survived.
The vet called it "a miracle. It's rare that an entire litter survives when being hand-fed, so well done."
We were chuffed!
When you raise seven helpless beings, by hand, to become a clatter of thriving balls of mischief, with vitality in abundance, the next step is not only hard but it's personal.
Despite the chewed Nike trainers ($150), the vet bills ($1,000), the chewed Macbook cable ($85, times two), the mountains of food ($500+) and accessories, they were our children ... our fur-babies.
We knew we couldn't keep all of them, we simply hadn't the time, space, resources, or sanity. So we had to put some of our babies up for adoption.
Plain and simple.
The interrogation
All future homes and owners were vetted and interviewed — well grilled.
Some people were rejected, and before a baby, I mean a pup exchanged hands, their new caregiver was given a clear instruction — a warning really:
"Do not give her away to anyone. If you can't keep her we'll take her back." That was part of the deal. It was non-negotiable.
And so it began. Our fluffy farewell was in progress.
Image - Chloe (aka BoBo) & Lily by Author
Rejection
Harley and Willow were the first to leave, followed by Sootie, then Lily soon thereafter. Their new families sent updates and images. We were delighted to see each of them flourish in their new surroundings. It was important to us.
Three remained — Bertie, Chloe, and Daisy.
Daisy and Chloe were popular and could be homed quite easily. Our kids wanted Chloe and I wanted to keep Daisy, so Bertie had to go.
That's not how it unfolded.
We decided to keep just one pup — Chloe — so we had to find homes for Daisey and Bertie, the last two to leave.
A 7-foot Polish man and his Daughter's heart melted when they met Daisy, it was a done deal, a perfect fit. She's come on leaps and bounds since.
Then there was Bertie.
Image - Bertie & Daisy by Author
Bertie is adorable, but she's tall (unlike the others), gangly, a bit loud, full of energy, and quite boisterous. What's not to love?
Well, she (Bertie) was rejected — twice.
Yes, two-family homes returned her.
The first one in less than 24 hours, the second after 10 days.
That sealed Bertie's fate, or ours rather, we now have three dogs — Daphne, Chloe and Bertie!
Image: by Moshe Harosh from Pixabay
Life lessons
I learned a lot from this life experience. Actually, let me rephrase that:
7 helpless puppies taught me a lot about life.
To conclude I'd like to share three takeaways with you:
Sometimes life just throws you a curveball. It's unplanned, but if we're measured on how we respond or what we do when these events arise, then I can live with that.
Nature is a powerful force. Despite the obstacles, nature will fight hard to find a way to ensure survival.
Integrity means realizing that some things are bigger than "you." We demonstrated to our children that you have to put the needs of others, human or not, above your own, when it comes to protecting life.
Looking back, I'm extremely happy that we rescued seven lives because sometimes our canine friends return the favour to us humans.
"My favourite things in life don't cost any money." — Steve Jobs
One thought/question that often springs to mind is this:
Do we rescue Dogs or do Dogs rescue us?