A selection of simple lifestyle hacks that anyone can adopt
As we work together to stay apart, lockdown restrictions are likely to continue into the summer in some form. In fact, social distancing may become part of our future world for a long time.
"Excellence is an art won by training and habituation." — Aristotle
On that note, I thought I'd put together a list of the 5 things that I've started and plan to do more of while isolating.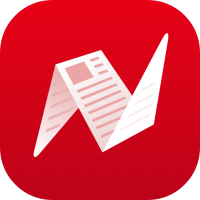 №1 — Mind your body
While it's tempting to stay in a pair of comfy pyjamas and sit this out from the couch, watching Netflix to your heart's content, it's important to keep our bodies moving.
We all know this.
The good news is that there are plenty of fitness apps that we can download. Also, lots of fitness instructors are offering their services free on Youtube or through social media.
"When it comes to health and well-being, regular exercise is about as close to a magic potion as you can get." — Tich Nhat Hanh
The body coach, Joe Wicks, is one example. Joe hosts live 25-minute workouts without the need for any exercise equipment.
№2 — Mind your mind
Meditation isn't for everybody. I know it's not easy to get into the habit, but it is a good habit, so worth a try.
Now is a perfect time for all of us to adopt this new habit, learn how to slow down more often, and take a look inwards.
"Not till your thoughts cease all their branching here and there, not till you abandon all thoughts of seeking for something, not till your mind is motionless as wood or stone, will you be on the right road to the Gate." — Huang Po
There are a countless number of apps to get you started. Plenty to choose from on your smartphone. Also, Youtube offers a huge selection of free videos to get you going.
"The primary cause of unhappiness is never the situation but your thoughts about it. Be aware of the thoughts you are thinking. Separate them from the situation, which is always neutral, which always is as it is." —
Eckhart Tolle
Tolle expanded on this:
"There is the situation or the fact, and here are my thoughts about it. Instead of making up stories, stay with the facts. For example, "I am ruined" is a story. It limits you and prevents you from taking effective action. "I have 50 cents left in my bank account" is a fact. Facing facts is always empowering." — Eckhart Tolle
Meditation allows us to face facts head-on, good and bad, with confidence. Doing so is "empowering" according to Eckhart Tolle.
№3 — Laugh
This is a free activity. For more entertainment, many comedians are creating a selection of new content each week. So check out some side-splitting videos on YouTube, podcasts, TikToks, or Social Media stories to keep entertained when you need a laugh.
"Habit is a cable; we weave a thread each day, and at last we cannot break it." ― Horace Mann
Remember, it's all for free!
№4 — Read more
Whether reading articles online or chilling out with a good book the timing is perfect to reintroduce this habit if you have not done so already.
"So please, oh please, we beg, we pray, go throw your TV set away, and in its place you can install a lovely bookshelf on the wall." ― Roald Dahl
Lately, I took to a look at the books that I have in my home library, so allow me to share my three recent favourites with you below:
Bonus Time by Brian Pennie
The Infinite Game by Simon Sinek
Build Your Audience and Grow Your Income by Nicole Akers
If you don't have any new material to read, then you can always check out free books on Amazon Kindle, or apps like BorrowBox and many others.
"My alma mater was books, a good library ... I could spend the rest of my life reading, just satisfying my curiosity." ― Malcolm X
Also, why not learn how to speed-read too.
№5 — Kondo your crib
According to Karen Kingston, clearing clutter can change your life. We were all due a spring clean anyway before the virus hit, so why not take this habit on in bite-size chunks:
Organize a drawer
Clear a shelf or a wardrobe
Organize a cupboard
If you need some more inspiration then you can check out Tidying Up with Marie Kondo on Netflix.
"Good habits are worth being fanatical about." — John Irving
If TV is not your thing you can follow Marie on Instagram to pick up a few top tips on how to organize your sock drawer.
Final thoughts
That's it. Five simple, but powerful habits that we can adopt any time from anywhere.
Takeaways
So to recap, let me remind you of the 5 powerful habits that you can start doing right now:
Mind your Body
Mind your Mind
Laugh
Read more
Kondo your Crib
The benefits are endless, like brain health for example:
Benefits
Keeping your brain in shape involves active engagement to maintain its power.
Studies show that mental and physical stimulation can slow, or even prevent the onset of Dementia and Alzheimer's. Like all our muscles, the brain and body need regular exercise to stay strong and healthy, so "use it or lose it".
Quizzes, puzzles and games are also helpful for cognitive stimulation.
A well-written story or a walk in nature can transport you to another dimension. An outlet for tensions to drain away; stress tends to evaporate when you lose yourself in a forest or a great book.
Anything you experience or read enriches your mind with new information. The more knowledge you have, the better equipped you become to face life's challenges.
Any knowledge you acquire can never be taken from you. So step away from your devices every now and then, open a book or go for a walk to enrich your soul.
"One glance at a book and you hear the voice of another person, perhaps someone dead for 1,000 years. To read is to voyage through time." — Carl Sagan
Lastly, I'd love to read about your ideas, so feel free to share your thoughts, tips, habits, book recommendations and more in the comments below.