A discussion about post-pandemic trade
Image by Juraj Varga from Pixabay
The colossal social change triggered by the Covid-19 pandemic has grown from weeks into months. As a result, many leaders are beginning to ask pivotal questions about the future of their workplace.
Lockdown restrictions, imposed around the globe to contain the rapid spread of the deadly coronavirus, has had an economic impact on trade. It is, therefore, reasonable to appreciate why business leaders are asking these questions.
At this juncture, perhaps it's worth considering the potential opportunities that may arise during this period of economic turbulence.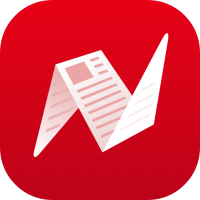 The future of work
Much rhetoric has been bandied about given the rapid onset of remote working and what level is expected to be maintained post-crisis.
Advances in technology meant that modern business settings were able to quickly adapt to the implications, and the concept of remote working en masse.
Had this pandemic occurred at any other time, say 10 or 20 years ago, the fallout would have been much more severe. It's difficult to see how it would have been possible to maintain any degree of business fluency for companies with traditional office environments in eras past.
IT infrastructures, devices, and digital tools that have been developed in the past decade are supporting employees to work from home — virtually from anywhere in the world during Covid-19.
Relationships
Humans are hardwired to adapt, even under extreme circumstances. This instinctual trait is solidified when everyone must do so collectively.
Working at home has brought about a renewed focus for some and a greater sense of comradery, a deeper connection with fellow colleagues.
Once the immediate crisis passes, and restrictions ease, business leaders will embrace this change more than they would have a year ago. In fact, company leaders are already implementing new policies for employees going forward.
Sales
Interpersonal relationships are at the core of human interaction. They always have been, and always will be.
Human interaction is at the core of sales.
The crisis has forced business development professionals to discover new ways to nurture relationships with prospects and clients.
Face-to-face meetings are gone, at least for now; where eye contact, body language, and a confident handshake can make an instant impression on prospects, potential clients.
Lunch meetings, informal coffees, and large conferences are no longer events available to sales teams.
Just a few weeks ago, a confident sales professional could have presented a commanding pitch, strong enough to attract the attention of an audience to close a deal. Now they have to do so virtually, all the while managing distractions like pets, children, and family members randomly appearing in the background.
Informal, friendly lunch or coffee meetings now happen online, from a spare bedroom or a kitchen table. This will be the case for the foreseeable future.
Virtual business reality
The fact is that the way companies procure products or services, and how business relationships evolve, has changed. This does not necessarily equate to a disadvantage.
For many, this was already happening anyway. In the last month I have used at least a dozen SaaS tools, like CRM, ESP or website platform, and have yet to speak with an employee at these companies, and probably never will.
In fact, this may be of benefit to businesses. It will certainly benefit the new market entrants and global firms. Covid-19 has levelled that playing field, a boot on the ground sales presence is no longer an advantage.
An enforced equilibrium means that Startups and Multinationals now compete for business deals on an even-keel.
Time is our most valuable resource. Hours spent travelling between meetings, from a European-based HQ to Asia or the US is on pause for now, if not permanently restricted in the future.
Virtual meetings, from anywhere at any time, free up more time for other things. It also frees up a lot of cash for a company.
Expenses
From personal experience, I once travelled to the EU on a weekly basis over the course of a year, spending 15 hours travelling at a cost of $2k a week to the business for flights, food and hotels.
Time: (15 hours * 48 weeks) = 720 hours / 24 = 30 days
Cost: ($2,000 * 48 weeks) = $96,000
Quantifying the time and cost benefits above is an eye-opener. The impact is startling — over a year, almost $100k is retained by the business, per employee, which is simply stunning.
Not to mention the convenience of gathering cross-departmental teams, sales leads or clients anywhere in the world at any time on-demand, is undoubtedly more cost-efficient, so favourable in the sales process with cost per acquisition (CPA) in mind.
Image by Ursula Schneider from Pixabay
Final thoughts
The opportunities presented by the pandemic, by forcing business to pivot, have been immense.
The risk of investing in an overseas team too early no longer poses a risk for business leaders. As organizations and consumers adjust, we will become more comfortable with pure-online solutions.
Takeaways
To recap, here are five takeaways I call "STTEM", which companies will realize when the new economy shifts up a gear:
№1 — Startups: Equilibrium will unlock opportunities for new entrants who don't have a presence on the ground in their target market.
№2 — Technology: The new norm is bandwidth and cloud-based. As such, tech companies will invest heavily in 'remote' enabling functionality. This is already happening as Google and Facebook scramble to compete with Zoom.
№3— Time: Leaders and sales professionals will free up time, due to less travel, to spend on more important things. This includes rest, exercise and family. The real impact will manifest in their wellbeing.
№4— Expenses: The cost of field-based business development teams will become leaner, releasing cash to create more employment. Also, virtual meetings can increase the number of interactions on a given day.
№5 — Multinationals: The new norm is in the cloud. Investing in regional teams is no longer a priority, reducing risk. Nor will it be expected by prospects in this new world.
One thing is for certain, businesses will still need products and services from suppliers. Also, great leaders will quickly learn and embrace new ways of working to deliver value to the consumer.
"Leadership and learning are indispensable to each other." — John F. Kennedy
The simple truth is that the wheels of commerce will find or invent new ways to keep turning.