Three books, written by three writers from three different countries
Image: by StockSnap from Pixabay
I often rediscover boxes of books in our storeroom at home. It happens all the time. At random moments I stumble upon amazing publications that I'd completely forgotten about.
"Reading is essential for those who seek to rise above the ordinary." — Jim Rohn
Reading inspires. It lifts the soul, sparking creative thought, unlocking ideas in the mind of the reader.
I've learned so much from writers like Sinek, Kotter, Porter, Thiel, Gladwell, Syed, and Pennie, to mention a few.
Reading excites the mind. Period.
Books invite us into someone else's world, undressing ideas to reveal a naked mind of pure thought. The notion of gaining insights into someone's brain is an incredible gift.
"Read more. It allows you to borrow someone else's brain." — Matthew Dicks
Great minds from the ages left a treasure chest of knowledge behind for future generations to find, a fountain of mind-nutrition at our fingertips. All we have to do is seek out and invest some time.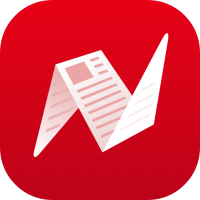 I have a huge appetite for two things:
Good food, and
Knowledge
My first love is learning, acquiring new knowledge and contrasting perspectives. Reading is the best way to do this and broaden the mind.
"A child who reads will be an adult who thinks." — Sasha Salmina
This year I stepped into the minds of many incredible writers, but the three that stand out are:
Simon Sinek
Brian Pennie
Malcolm Gladwell
So here are my top three books that I highly recommend reading.
№1 — The Infinite Game by Simon Sinek from the UK
Sinek breaks all the rules, he calls out leadership falsehoods. His critique between the military and Wallstreet leaders is empathic, captured in "Why Leaders Eat Last."
The Infinite Game is an excellent book for those in leadership, management, sales, operations, or marketing roles. Sinek describes the difference between finite and infinite mindsets, an extension of growth versus fixed mindsets. He suggests a framework, a roadmap for professionals to discover their mindset, and how to adopt an infinite mindset.
Finite punters adhere to rules with fixed endpoints.
"We are going to be a market leader." Or, "We are going to change the world." — Simon Sinek
Infinite players are fluid. The rules of the game are changeable, as such endpoints are absent, non-existent. Sinek proposes that infinite mindsets build strong, agile, creative, inventive organizations that inspire.
For those in leadership roles, whether at a start-up or an existing business, this is a must-read book.
№2 — Bonus Time by Brian Pennie from Ireland
A life-story about chronic drug addiction. A crutch so severe that detox was a huge risk, but a crucial first step in recovery. Bonus Time conveys a truly inspiring story of determination about one man's journey to survive.
In October 2013, Brian broke free of his addiction, clean "after 15 years of chronic heroin abuse."
"Something extraordinary happened: the world suddenly became beautiful." — Brian Pennie
Brian learned to break free from the "anxiety and fear" that plagued and imprisoned him for years, which he discusses in detail. A second chance at life arrived, and he seized it with both hands — heart, spirit, mind, and soul.
He rebuilt the world around him, and today regularly speaks about his journey from his darkest moments for the benefit of others.
"Whenever you read a good book, somewhere in the world a door opens to allow in more light." — Vera Nazarian
Bonus Time is a transformational story from a hopeless existence to a rewarding life; expressed in a transparent and honest fashion. With courage, desire, and spine-tingling resilience Brian dragged himself from rock-bottom to seek out a better life.
Bonus Time is an absolute must-read for everyone.
№3 — Outliers by Malcolm Gladwell from the USA
Outliers is a truly incredible book. An explorative narrative about the impact of events, culture, economy, beliefs, values, thoughts, and actions, on such an abstract level that one can only describe as cognitive yoga.
"Poverty is a state of mind." — Dr. Ben Carson
Gladwell describes the science of success. He reminds us that it doesn't occur in a vacuum, rather a variety of factors are at play. Intelligence being the least important. In fact, he demonstrates that hard work and opportunity are far more important than intelligence.
Like all of Gladwell's writings, he marries human behaviour, social factors, research, and data to validate and connect random unknowns that directs the mind of his readers into an entirely new dimension of thought.
"Read. Everything you can get your hands on. Read until words become your friends. Then when you need to find one, they will jump into your mind, waving their hands for you to pick them. And you can select whichever you like, just like a captain choosing a stickball team." — Karen Witemeyer
This book is a masterpiece, one of the most probing and thought-provoking mind-benders out there. It leaves the reader with an inspiring and motivating dose of abstract thought.
Final Thoughts
Gladwell, Pennie, and Sinek all possess a unique ability to evoke emotive triggers in the minds and hearts of their audience, artfully combining science (fact) with humanity (emotion) through words.
To conclude, allow me to surmise three takeaways from each author:
Simon Sinek — The future will be defined by those who think and act with a vision beyond their own lifetime.
Brian Pennie — There's nothing in life that we can't overcome if we learn to master self-discovery, and awareness of our true self.
Malcolm Gladwell — Open your mind to rethink your thinking in order to connect the dots of unpredictable random intent.
There you have it, 3 books by 3 writers from 3 different countries. Subject matter experts encompassing vastly different topics. That said, there is one common denominator that all three authors share with their audience, which is independent thought.
Thought — Emotion — Action!
Reading is a powerful tool. Dr Seuss said: "The more that you read, the more things you will know. The more that you learn, the more places you'll go."
The collective message is this:
Those who challenge their thinking can have an impact on the world from within.
What are you waiting for?