That's what I did and you can too
Image by silviarita from Pixabay
Having spent a ridiculous amount of time at third-level education I can safely say that I learned one thing — well two — two words that is.
Before I share my background, I have to admit that I was not the academic type when I first enrolled at university.
Far from it.
The truth is that I was smart enough not to fail in the beginning.
"Education is the most powerful weapon which you can use to change the world." — Nelson Mandela
This article will discuss the power of both words and a method to apply both.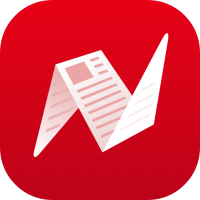 Background
Firstly, allow me to support what I intend to share with evidence of my background and experience. Below is a summary of the time I spent in college, with proof of my results:
BA Communications — 4 years full time
Bachelor of Engineering — 6 years part-time
Bachelor of Science (Hons) — 1 year part-time (IT transfer Degree)
Results: BSc. (Hons) Digital innovation - image by author
Post Grad Cert in Innovation — 1 year, part-time
MBA — 2 years, part-time
Results: MBA - image by author
Using the "Two-word" method I achieved four A's during my MBA, the three shown above plus my thesis.
"I believe that education is all about being excited about something. Seeing passion and enthusiasm helps push an educational message." — Steve Irwin
So with 12 years of third level experience under my belt, I'm confident that what I am about to share with you is the secret sauce to success.
Two magic words
Having studied Communications, Engineering, IT, Innovation, and Business, I eventually realized the importance of a couple of words during the latter half of my educational journey.
They are:
Impact, and
implication
That's it.
Well, the real skill is the ability to apply both words effectively, with original thought, by connecting two or more things previously unrelated.
"Education is for improving the lives of others and for leaving your community and world better than you found it." — Marian Wright Edelman
Before expanding on the point above, let's define both words.
1) Impact
The word "impact" is defined by the Meriam-Webster Dictionary as:
"The force of impression of one thing on another: a significant or major effect."
To reiterate, the "force of impression of one thing on another" that has a "significant or major effect."
2) Implication
As for the word "Implication", the Meriam-Webster Dictionary defines it as: "
"(1): a logical relation between two propositions that fail to hold only if the first is true and the second is false.
(2): a logical relationship between two propositions in which if the first is true the second is true.
(3): a statement exhibiting a relation of implication."
The key phrases being: "logical relation between two propositions" and a "statement exhibiting a relation of implication."
I would argue that the word logical can also be illogical. For example, 25–30 years ago it was illogical to think that a phone could also be a computer, a camera and a music player in one device. That's the power of connection.
Image by Jess Foami from Pixabay
Application
Research is key. Gathering relevant data, background insights for discussion about theories, models, and case studies was the blueprint that enabled me to deploy "impact" arguments, and "implication" propositions more effectively.
"Education is the passport to the future, for tomorrow belongs to those who prepare for it today." — Malcolm X
Research objectives direct your research design to ascertain, validate, and critique any topic in question.
Research design
Research design is the framework to uncover previously unknown and/or undocumented variables that offer new and unique insights.
Two types of research were undertaken:
Primary — My own unique work.
Secondary — Work conducted by another.
Primary research captured a deeper evaluation using:
Quantitative — This "deals with data that are numerical or that can be converted into numbers" i.e. statistics. Techniques concerning the collection, collation, analysis, "interpretation, and presentation of numerical data." (Sheard, 2018)
Qualitative — Is designed to explore respondent behaviour otherwise inaccessible through traditional questionnaires. A qualitative analysis offers a complete and detailed description to answer the "why", "how" and "what" questions to meet research objectives. It involves data collection, analysis, and interpretation by an observer of subjects.
Triangulation — This is the combination of Qualitative and Quantitative that I used for my research design as it was appropriate for the topic.
There are numerous types of each method above, but the point is that comprehensive research was the foundation when it came to utilizing "impact" and "implications" in a meaningful way for my thesis.
Final thoughts
Knowing how to apply "impact" and "implications" was a crucial lesson that I learned to ace dozens of exams and projects at University.
"Education would be much more effective if its purpose was to ensure that by the time they leave school every boy and girl should know how much they do not know, and be imbued with a lifelong desire to know it." — William Haley
To conclude, there's one more thing that I'd like to share with you, a skill that brings it all together.
Be original
The ability to ideate and present a unique proposition is highly sought after in the business world today. Speaking from experience, third-level institutes and employers recognize this and reward accordingly.
"At least I won't be unoriginal." — Good Will Hunting
Original ideas are peppered with the words "impact" and "implications" to validate an original piece— a hypothesis — a piece of work that connects or even invents something new.
"Many highly intelligent people are poor thinkers. Many people of average intelligence are skilled thinkers. The power of the car is separate from the way the car is driven." — Edward De Bono
Most people don't think critically. The ability to think differently will be in high demand this century, a skill that anyone can learn to master; an intangible personal asset that separates the average from the exceptional, regardless of intelligence.
Above all, always endeavour to bring something new to the table in everything you. Trust me, it makes all the difference.